Social Recap: August 2021 Trends & Platform Updates
At the end of each month, we at Netizency study the popular conversations happening in social media across the Gulf to highlight the most relevant trends and analyze the discussions in the GCC's public sphere.
To do so, we've have identified a group of keywords in Arabic and English that define conversations according to most relevant industries in the region. We've classified them according to the volume of mentions and analyzed the topics of conversation across all social and online media from the GCC between August 1-31, 2021.*
What we found:
Between July 1-31, 2021, the top three most discussed topics were health, education, and entertainment in that order, followed by electronics, finance, and malls & retail.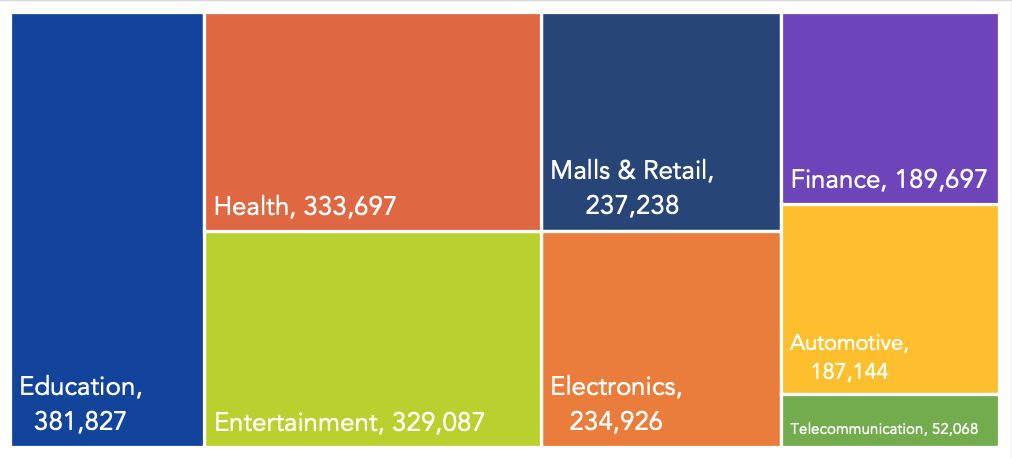 Overview
Education, Health, and Entertainment continue to be the top 3 drivers of conversation for the fourth month in a row during August 2021, having ranked in similar fashion since May. Education conversations remain in the top as this month marks the beginning of a new school year, with all the risks it entails. Health conversations have spiked due to the difficult situation in Afghanistan after the Taliban takeover.
Entertainment is back again in the top reflecting the increasing relevancy of new media productions and the impact of global sporting events. From the closing ceremony of the Tokyo Olympics to what was dubbed as the 'craziest' football transfer market in recent times to more blockbuster superhero movies, Gulf users stayed in tune with the global cultural pulse.
Top themes
Education
The new school year is the main topic of the educational conversations in August. The widely successful vaccination campaigns in Gulf countries made possible the return to classes for the vast majority of students. Although some schools have either restrictions or options to follow a hybrid schedule, the greater freedom allowed by the high rates of immunization within the GCC community has created a more confident environment that is more conducive for learning. It might not be perfect, but most Gulf users agree it is the closest it has been to normalcy since the pandemic took the world by storm.
Aptly, the GCC community voiced their opinion online through hashtags such as الجديد_الدراسي_العام# with discussions ranging from concerns regarding safety to excitement about physically returning to the classroom. Whereas parents debated the risks and benefits of traditional learning versus online learning, students greeted the prospect of seeing their friends with utmost optimism; waking up early, however, not so much.
Health
The unpredictable behavior of not only the main Covid virus but its multiple variants continue to be the locus of the health conversations in August. On the positive side of the conversation, vaccination campaigns and strict social distancing measures have stabilized life in the Gulf for a few months now. On the negative side, however, not only are the South Asian infection waves that are worrisome, but also the current political developments in Afghanistan have created a new cause for concern.
Almost no one was ready for what ensued after the withdrawal of US troops from Afghanistan after 20 years. But the international and GCC community was ready to give its support to those who had to weather fighting, gender inequality, as well as the Covid pandemic at the same time while coping with severely damaged infrastructure and extensive medical shortages.
Entertainment
Football frenzy remained at the center of the entertainment conversations in August. Even though it had been rumored for months that Barcelona was in such financial trouble they could not afford keeping world's superstar Lionel Messi in the team, no one really believed a high-caliber team could give up the arguably best player of all time. Yet, and shocking the world, the Argentinian player talked to the press in a highly emotional press conference confirming his departure.
But that was just the beginning. Speculation ran wild as the two top teams poised to grab the attention of the Argentinian were connected to the Gulf: Qatar's Paris Saint Germain and Abu Dhabi's Manchester City. The Gulf community, even those without much football interest, expressed excitement for the potential arrival of Leo Messi, an unfathomable occurrence just days before considering the stature of both the player and his former club.
Users pondered: Should he go with the English champions and reunite with his former guru Pep Guardiola to form a tactically formidable team? Or should he join his former teammate and close friend Neymar in a star-studded squad reminiscent only of Real Madrid's Galácticos? After weeks of tension, Paris would be the ultimate destination of the superstar. In a final plot twist, though, Portuguese superstar and eternal rival of Messi for individual footballing glory Cristiano Ronaldo pulled a move of his own by returning to iconic club Manchester United. Comparatively, Ronaldo's move was swift and painless, yet still wholly unexpected and equally thrilling.
In parallel with the football transfer drama, the Olympics wrapped up by the middle of the month. Defying all expectations, many Gulf nations attained international glory in the Olympics with some even achieving top places as a delighted audience admired the admittedly watered-down yet hugely iconic closing ceremony. Kuwait obtained a bronze, in shooting, and both Bahrain and Saudi Arabia a silver, in athletics and karate, respectively.
But the star was Qatar, as it not only got a bronze in beach volleyball, but also snubbed its first two gold medals ever, one in weightlifting and another in athletics. The historic moment did not go without fanfare, though, as the Qatari high jumper famously asked to share the gold medal with his Italian opponent instead of facing off again in an unexpected act of sportsmanship that made it to international headlines.
Sports was not the only entertainment factor, however. Many naturally flocked to the cinemas, following social restrictions guidelines, to watch the long-awaited and much-hyped The Suicide Squad movie. Gulf users did not hesitate to give the second installment of the high-profile DC Comics franchise rave reviews, mostly owing to the strong cast but specially to well-liked director James Gunn's personal style.
One of the most important mainstream productions based in the Middle East for Netflix worldwide, Al Rawabi School for Girls garnered a following in the Gulf almost instantly. Users praised the Jordan-based show for dealing with complex subjects such as honor killings as well as gender disparities in traditional Arab societies while maintaining high production standards. With such positive reactions, many GCC netizens hoped that Netflix and other international production houses continue creating similar quality content that both depict and include Arabs.
Spotlight: Foldable phones
They may not have the glamour of Apple, but Samsung is in a league on their own when it comes to mobile technology innovation. In terms of volume, Samsung's smartphone market share has been number one in the world for several years. Yet despite a myriad of midrange phones and extravagant Galaxy and Note lines; Apple's software (at least in the Gulf) continues gets most of the flair.
But a bet on foldable phones might just give Samsung—and other big-name smartphone brands—the pizzazz needed to truly leave a mark. However, since their release a few years ago, commercially-available models have mostly been a curiosity for showrooms; most of the world, GCC netizens included, marveled at their folding screens but endlessly complained about the eye-watering prices.
But the latest Samsung #Unpacked event brought what could finally be the first mainstream foldable. Priced at a more reasonable 999 USD price point, the Galaxy Z Flip 3 is balancing the tradeoffs from early adopter costs. After two years, jumping on the early foldable technology no longer means low memory capacity and bad screens.
Other brands with foldable models are just as important. Motorola has its already-iconic RAZR design and Huawei needs its revenge from the US and Google. If they also find their sweet pricing spot we could be talking about a significant disruption. Foldable phones have been the most exciting trend in the greatly saturated mobile market, and if they also become accessible, it will be Apple that will be racing to play catch up.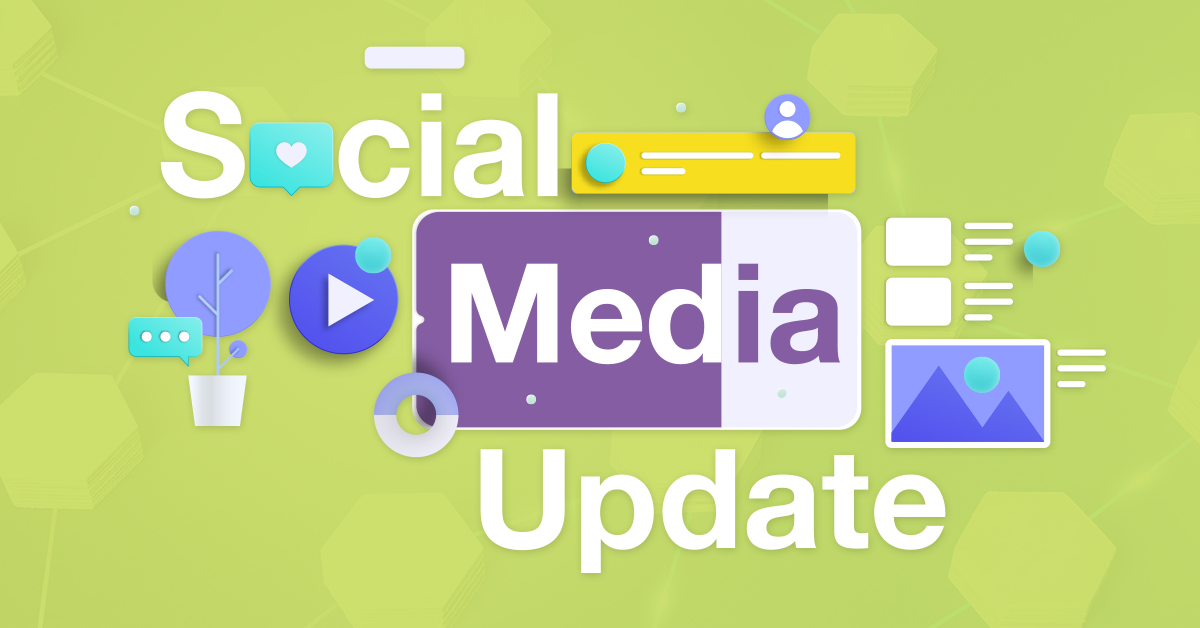 Platform Updates
Social media platforms are constantly changing and launching new features. We've compiled all the relevant updates for your business so you don't have to look for them yourself—if you'd rather learn more about new features insights on a recurrent basis, you can also subscribe to our weekly newsletter here.
The latest updates to social media platforms include:
Facebook:
Launches 'Campaign Ideas Generator' for advertisers to get the freshest inspiration, assets, and resources
Rolls out end-to-end encryption on Messenger video calls
Introduces new advertising approach and details a roadmap for ads less reliant on third-party data
Takes Reels to its main Facebook app
Instagram:
To extend video length for Reels to a maximum of 60 seconds
To introduce ads in the Shop tab globally for business to advertise their products
To replace 'Swipe Up' link mechanic with a link sticker, opening the door for more creative possibilities
Twitter:
To add eCommerce features including an all-new 'Shop Module'
Adds a co-hosting feature to Spaces, allowing users to add up to 2 co-hosts & 10 speakers
Tweaks Spaces to, with easier sharing, search & enhanced guest management options
Adds more features to Spaces, such as hand raising and topic labels
Changed its font as part of a larger visual revamp with new buttons and colors
Tests new follower removal controls, allowing users to directly remove followers without the need to block them
Updates API with more Spaces features allowing integration with third-party apps
To add new conversation controls, such as the ability for users to un-tag themselves from threads
Expands ticketed Spaces access for iOS users
Reddit:
Joins the short video party by adding a new TikTok-esque short video feed
Snapchat:
Introduces 'My Places' for Snap Map allowing business listings to be showcased on the app
Launches 'Snapchat Trends' site, highlighting the top trending content around the platform
Enhances Scan tools as it will be the centerpiece for a new AR shopping experience
LinkedIn:
Introduces ratings and reviews, allowing profiles that offer services to know and display what clients think of them
WhatsApp:
Adds new group settings, allowing users to archive group chats even if they are still active
Rolls out 'View Once' format, allowing to set images & videos to auto-erase after they've been opened
TikTok:
Enhances Livestream tools, adding moderators, event scheduling, and duets
Launches test of a Stories feature
Brings new business partnerships, allowing users to leverage Vimeo and Canva features to create better business content
To further increase max video duration to up to 10-minute uploads
Introduces Effects Studio beta for developers to create their own AR effects
YouTube:
YT Studio rolls out dark mode
Announces more stringent rules for YouTube Kids which will see 'overly commercial' content removed
To include video chapters in search results increasing SEO considerations
*This article was originally published by Communicate ME as a two-part piece. Access the trends part here and the platform updates part here.