Social Recap: September 2021 Trends & Platform Updates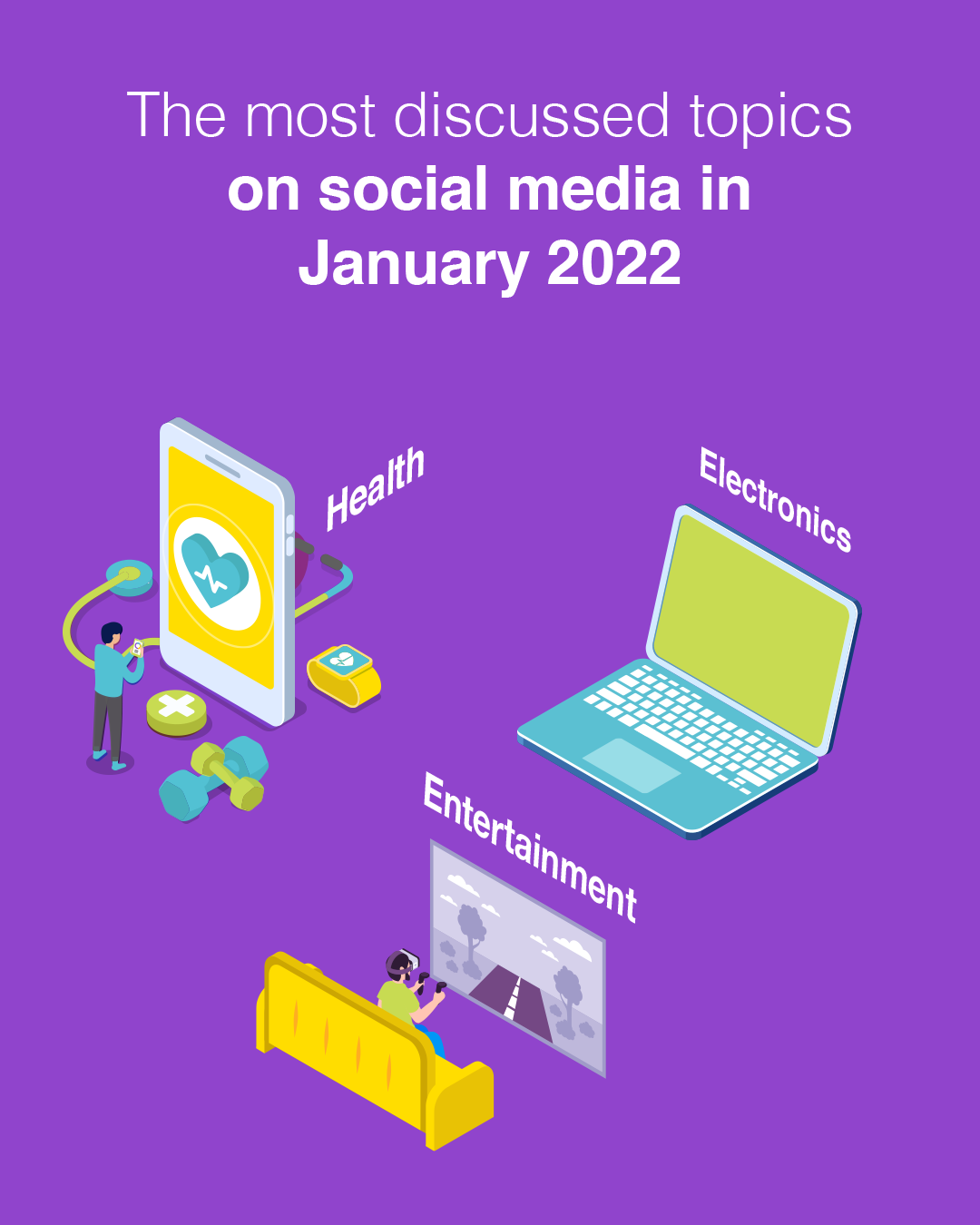 At the end of each month, we at Netizency study the popular conversations happening in social media across the Gulf to highlight the most relevant trends and analyze the discussions in the GCC's public sphere.
To do so, we've have identified a group of keywords in Arabic and English that define conversations according to most relevant industries in the region. We've classified them according to the volume of mentions and analyzed the topics of conversation across all social and online media from the GCC between September 1-30, 2021.*
What we found:
The top three most discussed topics were electronics, entertainment, education, and health in that order, followed by malls & retail, finance, and automotive.
Social media in September 2021
Overview
For the first time in several months, the Electronics conversation makes a comeback to lead the top 3 conversation drivers alongside Education and Entertainment during September 2021. Having ranked as the top since the last year, Health conversations have been relegated to the fourth spot in what could mean a decrease, even if slight, of the pandemic's shock value as most Gulf countries are approaching the end of their vaccination campaigns and are continuously lifting more restrictions.
Education conversations are once again in the top as this month, with a special emphasis on Teacher's Day and awareness campaigns from dire educational conditions in neighboring countries. Entertainment remains at the top, showing one more time that media and sports are returning to their regular spots as cornerstones in the Gulf's public sphere of discussion.
Top themes
Electronics
A round of high-profile device releases made the electronic conversations rise to the top in September. As is tradition every year, Apple's September event was the center of attention as the Cupertino company unveiled the new iPhone 13 to its standard fanfare. Users across the world admired the newest member of the iconic smartphone lineage, touting improved cameras and a smaller notch.
As it has become a yearly tradition, many users in the GCC shared their excitement as they lined up at 1AM in long queues outside selected retailers to be the first in purchasing the iPhone 13. As a side note, users also highlighted this event as a positive sign in regards of public health, since both national authorities and users have the confidence in the safety of these kind of events reminiscent of pre-pandemic times.
Whereas the iPhone 13 Pro got the most attention, finally introducing a high refresh rate screen among other iterative improvements, netizens also welcomed the Apple Watch redesign with a larger screen, the iPad Mini revamp, and the new update to Apple's mobile operating system, iOS 15. Gulf users widely shared new tips and tricks, as many showed interest in improved privacy and tracking tools.
Not all the talk was positive, however. Gulf users joined the conversation critiquing Apple's decision to launch a new iteration of the iPhone with very few changes compared to the previous edition while calling them out for overdoing their marketing strategy. Yet what caught the momentum was, maybe expectedly, a wave of memes, from making fun of the iPhone Pro's price to mocking the regular iPhone's camera positions.
Still, Apple managed to continue being a significant player in the month's conversation after a landmark legislation by the European Union's European Commission that would require all smartphone makers to adopt a common charger for electronic devices. The move would make USB-C ports the standard for phones to reduce e-waste and make it more convenient for consumers.
With the Lightning connector being the standard for iPhones and other peripherals, GCC users imagined a future without the iconic port and pondered to what extent the legislation would impact Apple's profits from its accessory ecosystem. Yet, users pointed out that this could accelerate the rumored plans of making the iPhone entirely portless, an alternative that was deemed as very bold and risky.
Microsoft also saw its share of the discussion after hosting their own event with major updates to their device catalogue. The Redmond giant announced significant design changes and updates to its Surface lineup, introducing a new flagship model with a novel form factor.
But the fanfare from Gulf users was mostly around the new Surface Duo 2, the company's latest version of their own foldable smartphone concept. Users praised the bigger two-screen idea as well as the introduction of 5G and better cameras and processors. However, the biggest point of conflict was once again the steep price which is leaving it out of contention in comparison with Samsung's foldable alternative even before being released in the Gulf market.
Education
Special days and awareness campaigns formed the most important educational conversations in September. Even though World Teacher's Day is in October, the Indian community in the GCC celebrated in September in parallel with their home country. On the ground, Indian students across all levels celebrated teachers through music, singing, dancing, speeches, and even comedy shows. Online, Gulf users thanked their teachers for their unwavering commitment to education despite facing unprecedented difficulties and dedicated their congratulations to their favorite and most impactful educational figures in their lives.
The conversation also included several fundraisers and awareness campaigns aimed to shed light into the dire conditions of the educational systems of neighboring countries, namely Uganda and Eritrea. For the former, users are sharing the obstacles related to internet access for proper online schooling, which is necessary given the public health conditions of the East African country. For the latter, users are sharing the message of Ethiopian athlete Haile Gebrselassie against terrorism, and the destruction of hospitals and schools.
Entertainment
The start of the football seasons as well as a wave of news-worthy media releases drove the entertainment conversation in September. It has not been the calm after the storm they expected for superstars Lionel Messi and Cristiano Ronaldo in their new clubs as football enthusiasts online consider their adaptation period to be taking longer than necessary. Many argue that it's not their current form but rather their historic trajectory and iconic status that allows them to start in any team they want, even if, going as far as to say, they haven't earned it.
After his Barcelona saga ended, including a tearful press conference and spats with the club's president, Messi seemed at home in Paris. He reunited with his former teammate and friend Neymar as well as fellow Argentinians Di Maria and Paredes. The fans began worshipping him even before his first match. All seemed tailor-made until he began playing: slow pace, low involvement in the game, almost no counterattack participation. Users questioned, are the critics right? Messi is 34 after all, and maybe not fit to play with a team that relies on top speed.
Gulf users went to the defense of the 6-time Ballon d'Or winner arguing that despite his age and physical form, his sheer brilliance and raw skill makes him still the best in the world. If anyone is to blame, they argued, will be the coach Mauricio Pochettino since it would be his responsibility to make all the stars play harmoniously together; if they don't manage a coherent playstyle, it won't be the player's fault. There's still a long season to go, and so users remain optimistic for a turn in the tides.
On the side of the English Channel, Manchester United's Cristiano Ronaldo has fared considerably better, comparatively at least. He's starred almost every game since he was deemed fit to play and has scored a handful of goals. However, many users also consider that his inclusion does not help the play style of the Red Devils, as he evolved from being an explosive playmaker on the wing to a less participative center forward. Fans of Abu Dhabi's Manchester City lamented the fact that they could not sign him, as he was deemed exactly what the team needed, but not precisely United's best fit.
Another month, another highly-successful marvel release. This time Gulf users shared their absolute admiration for Shang Chi and the Legend of the Ten Rings, a milestone in the franchise staring an all-Asian cast for the first time in the MCU, combining rising star Chinese-Canadian Simu Liu and Honk Kong legend Tony Leung. Marvel fans praised their fight sequences, special effects, captivating story, and the potential of the characters to interact with the wider cinematic universe.
Also related to East Asia, Korean TV hit 'Squid Game' rocked the world after its release on Netflix. The show revolves around several characters who, in severe need for money, compete in deadly children's games. Gulf users were impressed by the performances and production design, making viral memes from iconic scenes in the series. In addition, users around the world saw the show's premise as a reflection of the dangers of hyper-capitalist systems, which resonated in conjunction with US Representative Alexandria Ocasio-Cortez's viral 'Tax the Rich' dress during the Met Gala.
Yet Squid Game was not the only Netflix success during the month, as the streaming platform received plenty of top awards in the 2021 edition of the Emmys. Gulf users celebrated the wins by both 'The Crown' and 'The Queen's Gambit', which represented the best programming available during the earlier days of the pandemic and the lockdowns.
Spotlight: KSA National Day
Officially it might be on September 23, but in reality the festivities for the 91st birthday of the Kingdom of Saudi Arabia lasted the whole month. In a snap, a large percentage of the social media in the Gulf turned green. Brands, organizations, regular users and big and small businesses alike donned the iconic colors of the Kingdom and joined the celebrations by posting their best memories in relation to the country and shared their excitement for many more years to come.
Saudi users especially rejoiced and share their enthusiasm at the events taking place, including concerts with the most famous local artists, fireworks in the iconic green colors, a very patriotic military parade, with an air and sea show. Even if the events only took place in the Kingdom, users shared them online as the wider GCC community joined to celebrate.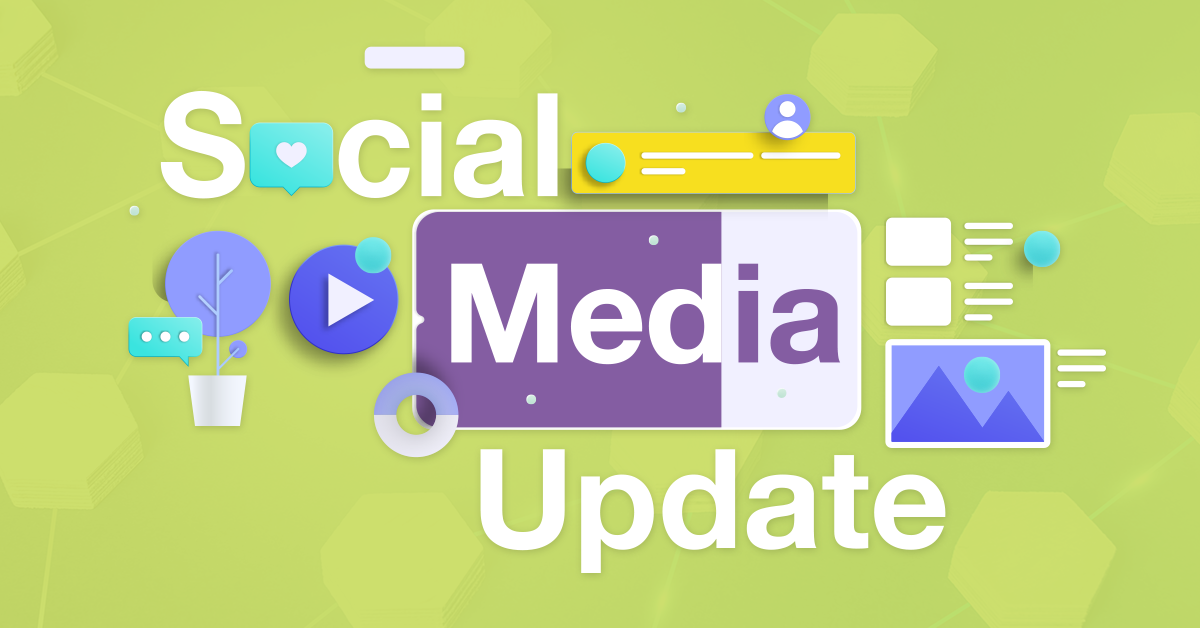 Platform Updates
Social media platforms move as fast as their users. We've compiled all the relevant updates for your business, so you don't have to look for them yourself.
The latest updates to social media platforms include:
Facebook:
Tests 'Ad Strategies' tool to automate ad pipelines, allowing user to increase average performance with less set up
To boost performance of their 'Shop' tab to drive more conversions
Tests tweaking FB Stories privacy, only notifying users if people reacted or commented on their stories
Expands 'Login Connect with Messenger', which allows businesses to allow users to sign in to their business accounts through by using messenger login
Integrates 'Vimeo Create' into its Business Studio, allowing brands to use Vimeo video creation and editing tools right within Facebook (this is a paid service)
Instagram:
Adds an extra security layer for minors, that asks users for their birthdays and suspends their accounts if they don't comply
Hosts '10 Days of Shopping' event to showcase their latest live shopping tools
To allow users to make Reels from Stories, leveraging the platform's best asset
To add its own map feature, that will be ideal for small business discovery
Twitter:
To introduce new eCommerce features, including a new 'Purchases' tab
Launches 'Safety Mode', which will automatically block unwanted and potentially abusive conversations and accounts
Plans improved privacy tools, allowing users to archive old tweets and hide liked tweets
Tests 'Communities', its own version of groups
Tests labelling bot accounts; the labels will also include which (human) account runs them
Rolls out new Spaces end card on desktop to show users the host and speakers of the Space it just ended
To allow recording Spaces and downloading them in easier ways
Twitter improves video playback to get rid of pixelated videos
Enables tipping for all users, allowing creators to get monetary support from their audience
To introduce new media editor, which will reportedly feature visual elements taken from Fleets
Reddit:
Reddit launches more premium ad placements allowing advertisers to super target Reddit ads with new 'conversational placements'
Snapchat:
Introduces new birthday mini that will mark reminders, stickers, and Lenses to celebrate
LinkedIn:
Widens availability of 'Learning Hub' and makes 40 of their most popular professional courses free
Expands Lead Gen Forms integration with Zapier, allowing users to automate event planning and get better audience targeting
LinkedIn introduces 'Articles for Pages', which will allow organizations to publish longer content pieces
Google:
Google enhances product listings for the holidays with new shipping and return annotations and a YouTube storefront
Expands access to Community Posts, so now creators with 500+ subscribers will be able to post text updates in their channels
TikTok:
Hosts 1st global summit for business, 'TikTok World', in a milestone for the platform
Rolls our Creator Marketplace API, allowing TikTok business accounts to integrate with data analytics software
launches special fashion features for Fashion Month
Introduces ability for creators to pin videos at the top of their profiles
YouTube:
To allow translations of video comments on the mobile app, increasing accessibility and cross-cultural engagement
WhatsApp:
To introduce a local business discovery, allowing users to find and browse businesses that are close to them and available for service
Rolls out support for encrypted backups, making both live messaging and backups end-to-end encrypted
*This article was originally published by Communicate ME as a two-part piece. Access the trends part here and the platform updates part here.