Social space: A roundup of all the GCC social media news in June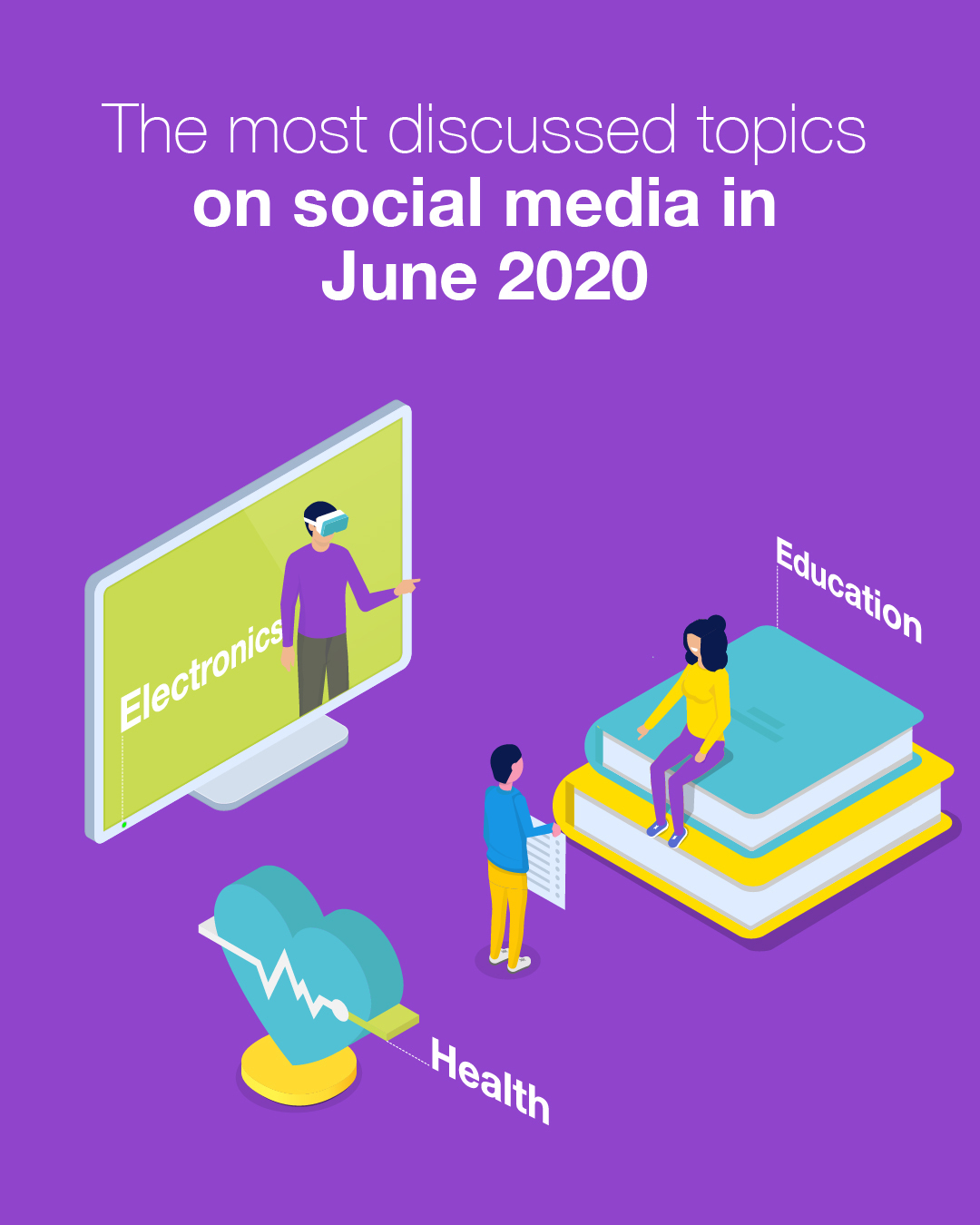 The top three most discussed topics were health, education, and electronics in that order, followed by entertainment, malls and retail, and automotive.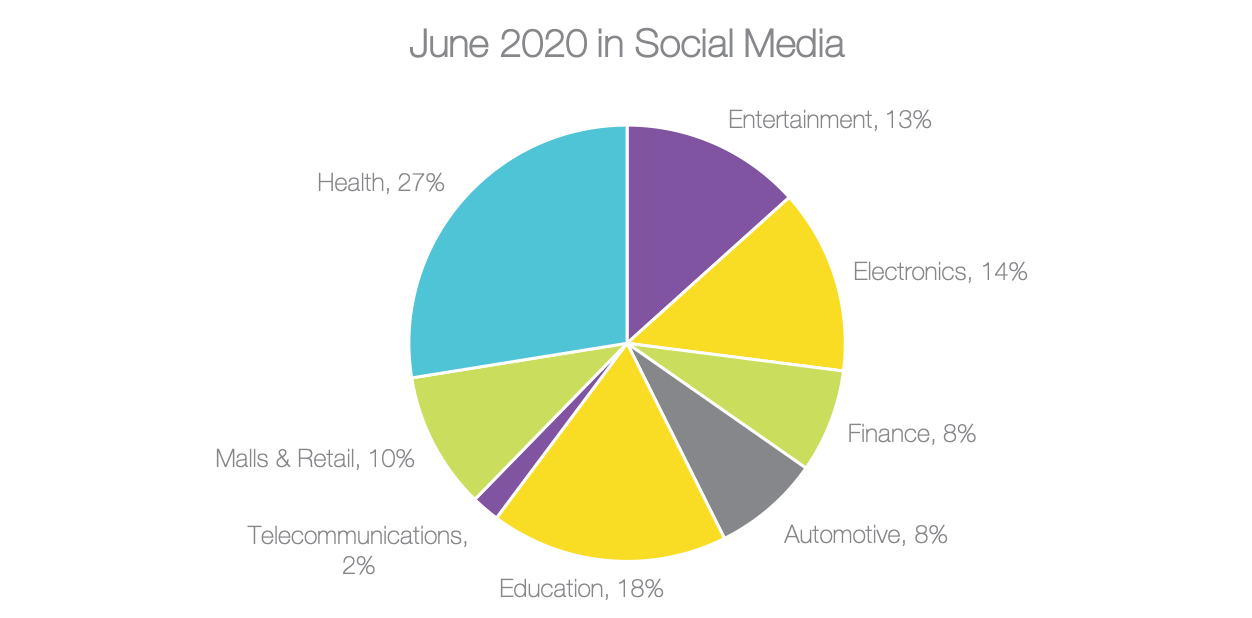 Health discussions were mostly around Covid-19 and its pervasive impact in the societies of Gulf countries as well as fears of a second wave, new strains, and numerous mentions of conspiracy theories. The conversation, however, peaked around breakthroughs in the fight against the coronavirus.
From the lifting of curfews and domestic travel bans in countries like Saudi Arabia, to the gradual return of the workforce in Kuwait and the opening up of public spaces, such as malls, in the UAE and Oman, the "new normal" is slowly settling in the GCC.
Educational discussions prominently featured students making fun of online learning activities and joking about having cheated in their final exams. The conversation also revolved around schools' and universities' plans to return to campus for the next academic year, with educators and students discussing the merits of both online-only and mixed face-to-face and online teaching systems. Most students and teachers, despite their frustration with online schooling, prefer to stay at home rather than having mixed schedules that present more risk than benefits; however, students demand not being charged full tuition fees. From the other perspective, there is a push for mixed and full return plans to avoid the financial losses that schools have to bear if students do not return to campuses.
Talk about electronics were focused around announcements from global brands for new products. Sony, for instance, sparked a global debate after the reveal of the PS5, Twitter received considerable attention after the test release of audio tweets, and Xiaomi generated a large volume of regional mentions with their announcement of the Redmi Note 9 Pro in the UAE. The conversation also reflected brand efforts to adapt their product cycles to the changing global circumstances. Meanwhile Apple announced iOS 14, MacOS 11, and most importantly their plans to transition their Mac line to run with Apple-made silicon, marking the end of an era of Intel processors. Google is also reportedly continuing to struggle with the release of its highly anticipated mid-range Google 4A smartphone.
June marked another month featuring important conversations at the intersection of technology and politics. The 'Black Lives Matter' social movement and the associated protests that took the US by storm since late May continues to foster a global anti-racism conversation that became increasingly salient in the GCC. In more general platform news, however, the BLM movement also served as the catalyst for stronger enforcement of online hate speech from the social media giants. While each platform had differing strategies, Facebook's perceived inaction is currently causing an ad boycott from global brands, so far including Unilever, Coca-Cola and Lego, among others.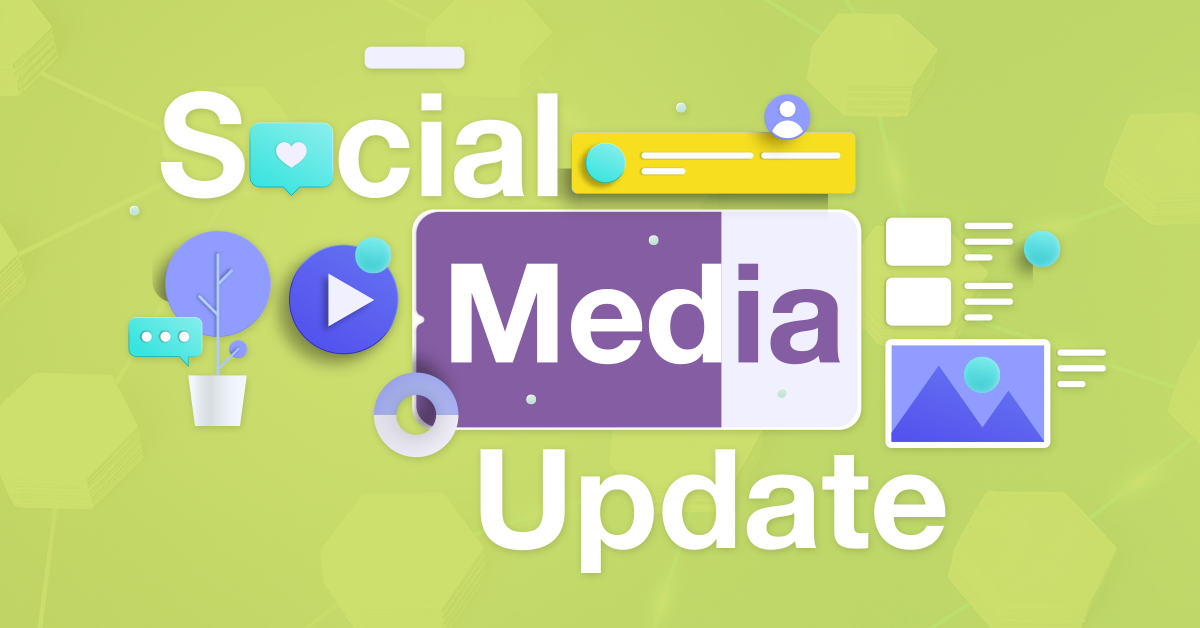 Methodology:
Netizency conducted a social listening across all social and online media from the GCC between June 1-31, 2020 to gather the information on popular trends.
The latest updates to social media platforms include:
LinkedIn
– Works on 'Current Status' for profiles to show temporary activities
– Enhances targeting tools including the option to retarget by video views
– Adds a new 'Support' reaction designed specifically for Covid-19 stories
Twitter
– Launches audio tweets on iOS
– Considers relaunching profile verification application system
– Makes tweet scheduling available for all
– Works on a new, still-undefined, emoji retweet feature
– Adds a pop-up to shame users who retweet articles before opening them
– Tests discovery tools and features for 'Lists'
– Improves 'Lists' customisation by allowing custom banners
– Makes 'Lists' search options available for all
Facebook
– Tests comment insight pop-up to show the impact of user comments on individual posts
– Adds Wikipedia knowledge boxes in search results for contextual information
– Works on adding extra security layers to Messenger, such as FaceID
– Introduces 'Manage Activity' tool to bulk delete or archive past activity
– Makes its Photo Transfer Tool available to all, allowing users to export all their FB photos
– Releases experimental app 'Venue' to take over live events
– Adds warning prompts when sharing an article that is more than 90 days old
– Tests Dark Mode with a small group of mobile users
– Enables public sharing of 'Collections'
YouTube
– Makes 'video chapters' available for all after months of testing
– Considers new shop-able product ads
– Launches 'Video Action Campaigns' to drive more conversions
– Enhances analytics overview with a smarter display of video performance metrics
– Rolls out #CampYouTube, a set of education resources for kids that aims to re-create popular camp experiences digitally
– Scales up the testing of 'Shorts', its TikTok-esque option
Instagram
– Tests new 'Plan' sticker for stories to host online hangouts
– Works on a 'Suggested' tab, filled with business listings, to become the new home page
– Considers expanding the stories section to two rows
– Includes product shopping tags in post captions
– Allows new advertisers to create ads on Instagram without having a presence on Facebook
– Updates commerce eligibility requirements allowing more brands and influencers to sell on the platform
– Expands the access of its of TikTok-like 'Reels' to more regions
Google
– Introduces new ad targeting restrictions to prevent discrimination based on personal characteristics on housing, employment, and credit-related ads
– Makes audience data-driven discovery ads accessible globally
– Rolls out 'Sodar' tool to create a two-meter AR ring for social distancing
– Enhances 'Smart Campaigns' for small businesses including options to sign up via mobile app
– Starts showing fact checks in Google Images results
– Rolls out more tools for SMEs, such as webinars, toolkits, case studies as part of "International Small Business Week"
– Modifies user activity setting to automatically delete user data after 18 months by default
– Brings Business Messaging options to Maps and Search
Snapchat
– Introduces 'Minis', mini-apps that run inside Snapchat
TikTok
– Launches community learning initiative #LearnOnTikTok
– Introduces "TikTok for Business" to support marketers better utilise its ad features
*This article was originally published on Gulf Business here.