TikTok introduces playlists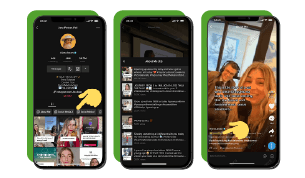 Seeing that literally all the other major platforms have already copied them—except LinkedIn, for now —TikTok continues to show that their app experience is unique through constant releases of new and fresh features.
One of the most interesting ones is 'Playlists', which is a dedicated section in profiles where creators can classify their content according to theme—just like a YouTube playlist. This new feature could incentivize creators to develop serialized, long-term content, which will then be easily accessible on profiles.
Learn more here