TikTok is testing a new Tag option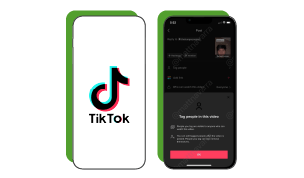 A new in-video tagging option is currently in the testing phase on TikTok. Don't worry, you can still mention users in the caption, but now you can tag them in your video as well.
On the business side, the new tag feature will make it easier for brands to partner with influencers, and to leverage the reach of both the creator and the business accounts to increase reach and engagement.
The new feature could be the perfect excuse for adding a new section on user profile solely for tagged posts, similar to Instagram.
Learn more here