TikTok launches Instant Pages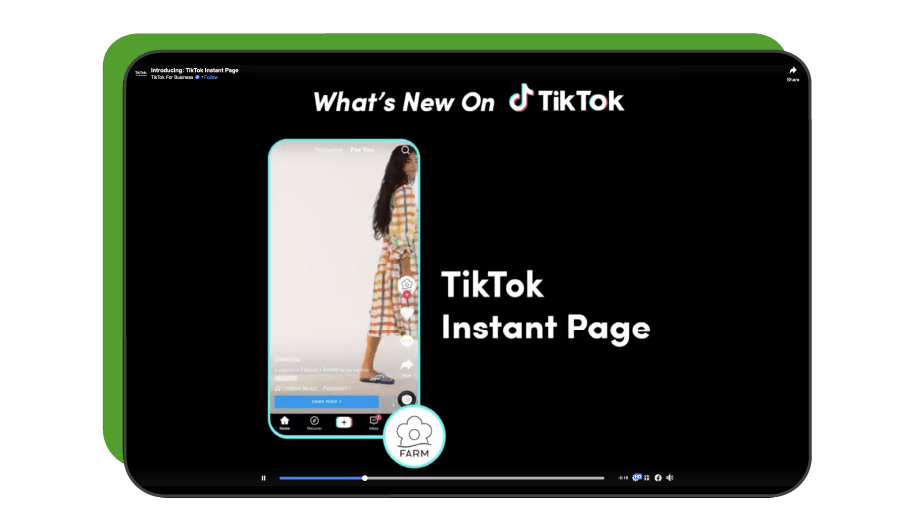 TikTok is launching 'Instant Page': a shopping display option that enables brands to connect their ads through to a lightweight landing page built within TikTok itself.
This landing page will allow you to access other pages by clicking on any type of promoted content—without leaving TikTok. To access this feature, you'll have to create a TikTok Ads Manager account and then build the Instant page as a destination link for your campaign.
This update is an interesting way to add more engaging elements to your TikTok promotions and give users an overall better experience.
Learn more here