TikTok tests new 'Learn' feed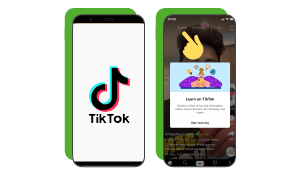 TikTok is entertaining. You could even argue that is too entertaining. TikTok is aware and so after the creation of its education fund and its community learning initiative #LearnOnTikTok, the platform is looking to place its educational content at the forefront of the app.
Social media experts have reported a new feed, called 'Learn', right next to both the envy of the algorithmic world 'For You' feed and the more regular, personalized 'Following' feed. There still has not been an announcement from TikTok about it but so far the leaks show a popup that describes the new 'Learn' feed as containing:
Fun and informative videos across Science, Art, Cooking, and more!
Very interesting! Will TikTok be able to position itself as an educational hub and become what TechCrunch succinctly called a "go-to platform for learning more serious things, not just messing around"?
Learn more here.