WhatsApp rolls out shopping button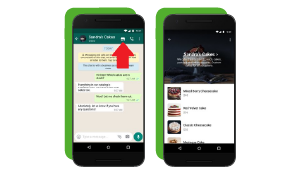 Just two weeks ago, we discussed WhatsApp's push towards revamping its eCommerce capabilities which are especially useful and popular for small businesses around the globe. Now, the messaging platform is adding a new 'Shopping' button, a sort of shortcut to direct users in a business chat towards the business' catalogue.
Here's WhatsApp's announcement:
Now you can easily discover something you'd like to buy from your favorite business by tapping on the new shopping button at the top of chats.
We think this is a great addition, since the pathway to access the product catalogue was somewhat convoluted and buried in the contact's profile. More reasons for your business to invest on WhatsApp eCommerce!
Learn more here