TikTok to further increase max video duration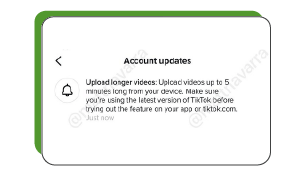 Is it us or was it not that long ago when TikTok extended its maximum video length to 3 minutes?
The fast-growing platform is now looking to allow even longer videos, as reports have suggested that you will soon be able to upload videos of not only 5 minutes long but even up to 10 minutes. Is this even TikTok anymore?
We don't want to get into philosophical arguments, so for the time being we are just wondering what kind of new content we'll see, and what type of new creators the platform is will attract. Same style but longer duration? Or a completely different format altogether?
And most importantly for your business—more ads?
Learn more here