TikTok ups video descriptions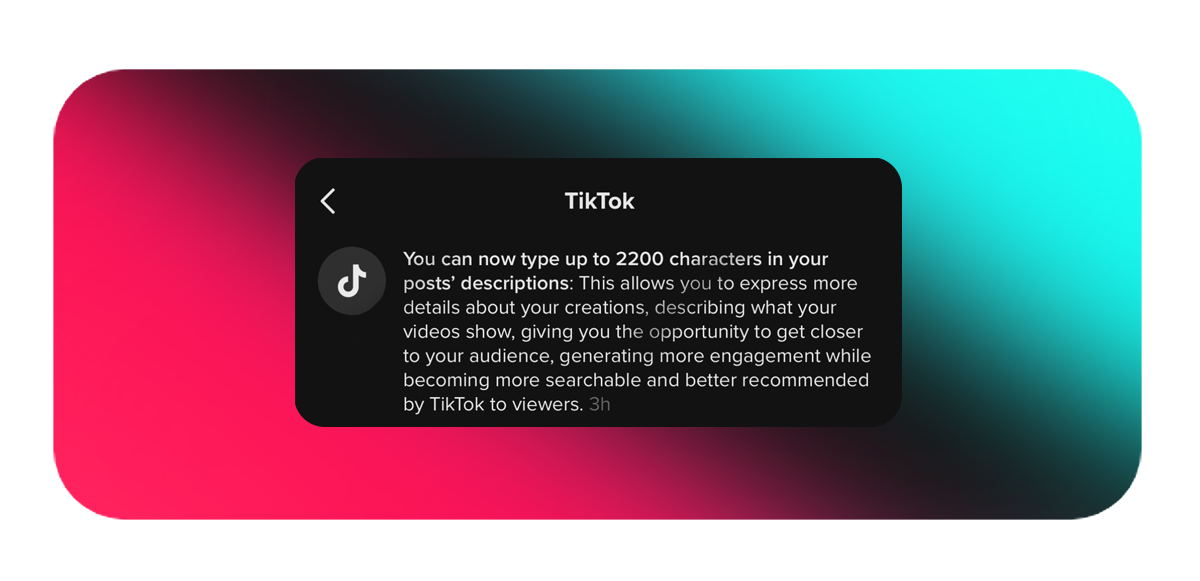 Another TikTok update is the whopping upgrade of the video description character limit from 300 up to 2,200, becoming equal to Instagram's.
Having more characters means better SEO performance, enhanced searchability, and more visibility on the users' 'For You' feed.
The boost was first noticed by Matt Navarra.
Indeed, TikTok has grown by leaps and bounds into becoming Gen Z's newest search engine that uncannily caters to their tastes and crowdsources well-tailored recommendations beyond sloggy walls of text-heavy reviews on Google.
This joyous bump in character count is reminiscent of the Chinese counterpart not-so-similar, yet keyword-infused integration. The latter allows video creators to add linkable tags leading users to in-app pages brimming with verbose store descriptions and promotions.
Learn more here.