Twitter adds GIF creation option for iOS Live Photos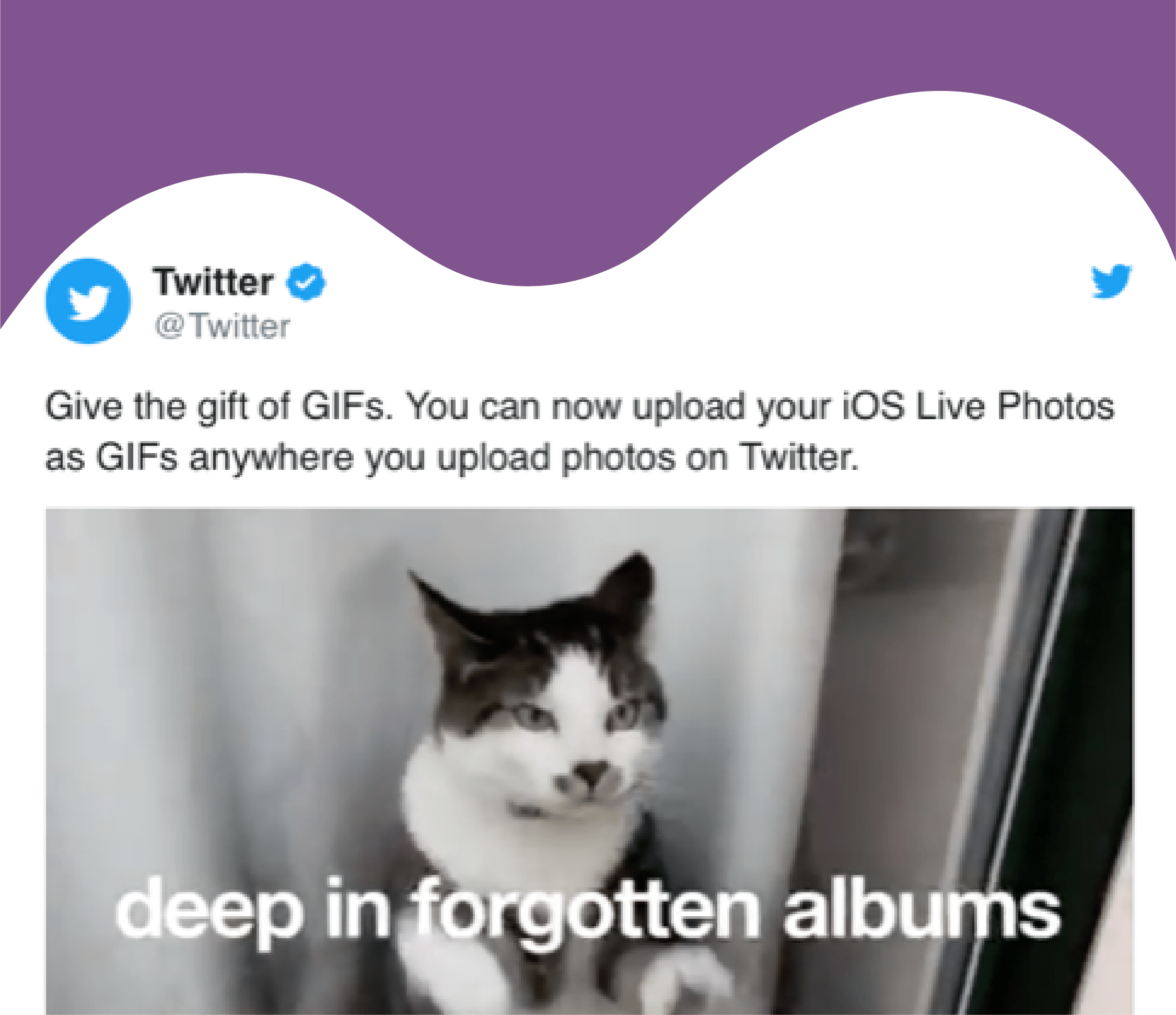 iOS users know how fun Live Photos are: twitching faces, awkward smiles, uncomfortable poses… all revealed in the quest for the perfect picture. Alas, they were only available from your phone itself.
Not anymore! Twitter wants users to "give the gifts of GIFs" and has recently added the option to upload iOS Live Photos as GIFs into tweets. Users only need to select a Live Photo from the camera roll and make sure to tap the "GIF" button when drafting a tweet.
This is great news as it shows Twitter take a significant step forward for platform integration by leveraging iOS signature camera feature.
Goof ahead!
Read more here.