Twitter develops 'Communities'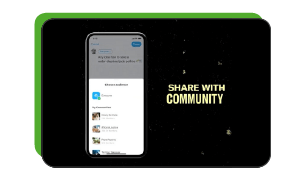 With private messaging seeing an upward trend that aligns with users' preference for something more personal than the usual one-too-many style of general posting – Twitter has a plan!
The micro-blogging social platform is currently developing 'Communities', a group-like option that will enable users to tweet privately to a specific audience.
The Community Page that is currently being tested includes a 'Home' tab, which will be the feed of all the tweets shared on the group, an 'About' section that includes an overview of the group's main focus, as well as a 'Joined' CTA on the top right corner indicating that a user is part of this community.
This is definitely an exciting upcoming feature from Twitter, where the platform is providing users with private engagement features on topics of their interest.
Learn more here