Twitter gives users an option to hide irrelevant replies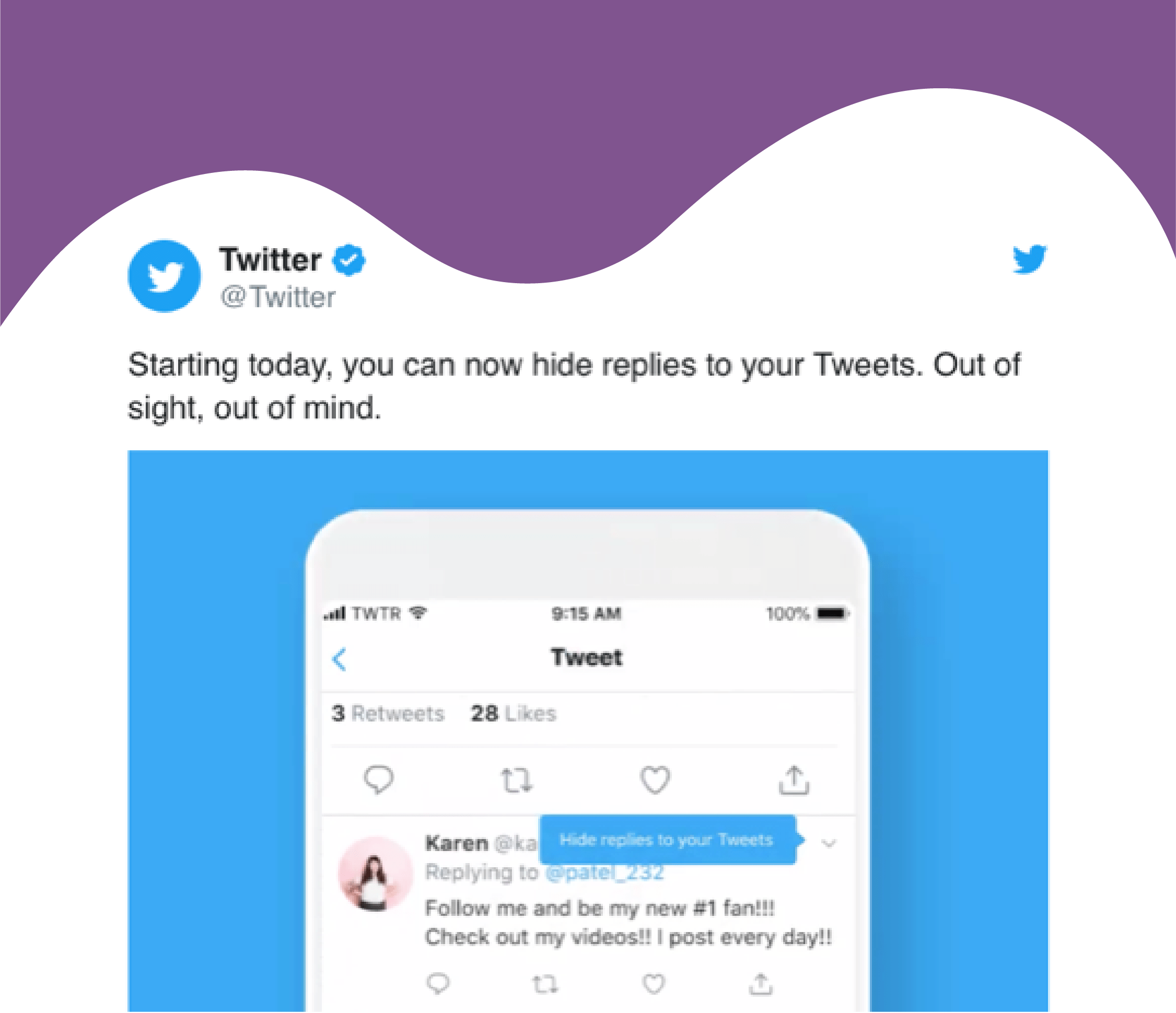 This will make social community managers happy!
Twitter is rolling out a 'Hide Replies' option that will allow users to remove irrelevant comments. Users will still have an option to reveal the hidden tweets, though.
Twitter explains the new option as follows:
"Currently, repliers can shift the topic or tone of a discussion and derail what you and your audience want to talk about. To give you more control over the conversations you start, we tested the option for you to hide replies to your Tweets. We learned that the feature is a useful new way to manage your conversations."
The option is rolling out to all users globally across various operating systems.
Read more here.