Twitter launches audio-only broadcast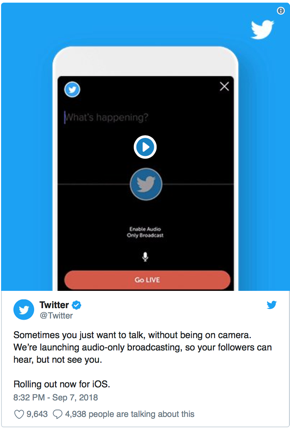 Twitter seems to be taking a new route towards live podcasting when it comes to its live-streaming platform.
It has rolled out an audio-only live stream for those who want to keep their face hidden from the camera while broadcasting.
Such a capability offers businesses the option to explore communicating in different ways and gives people more ways to tune in, which broadens up opportunities.
The feature is live on iOS devices now, with Android to follow shortly.
Read more here.