Twitter starts considering premium features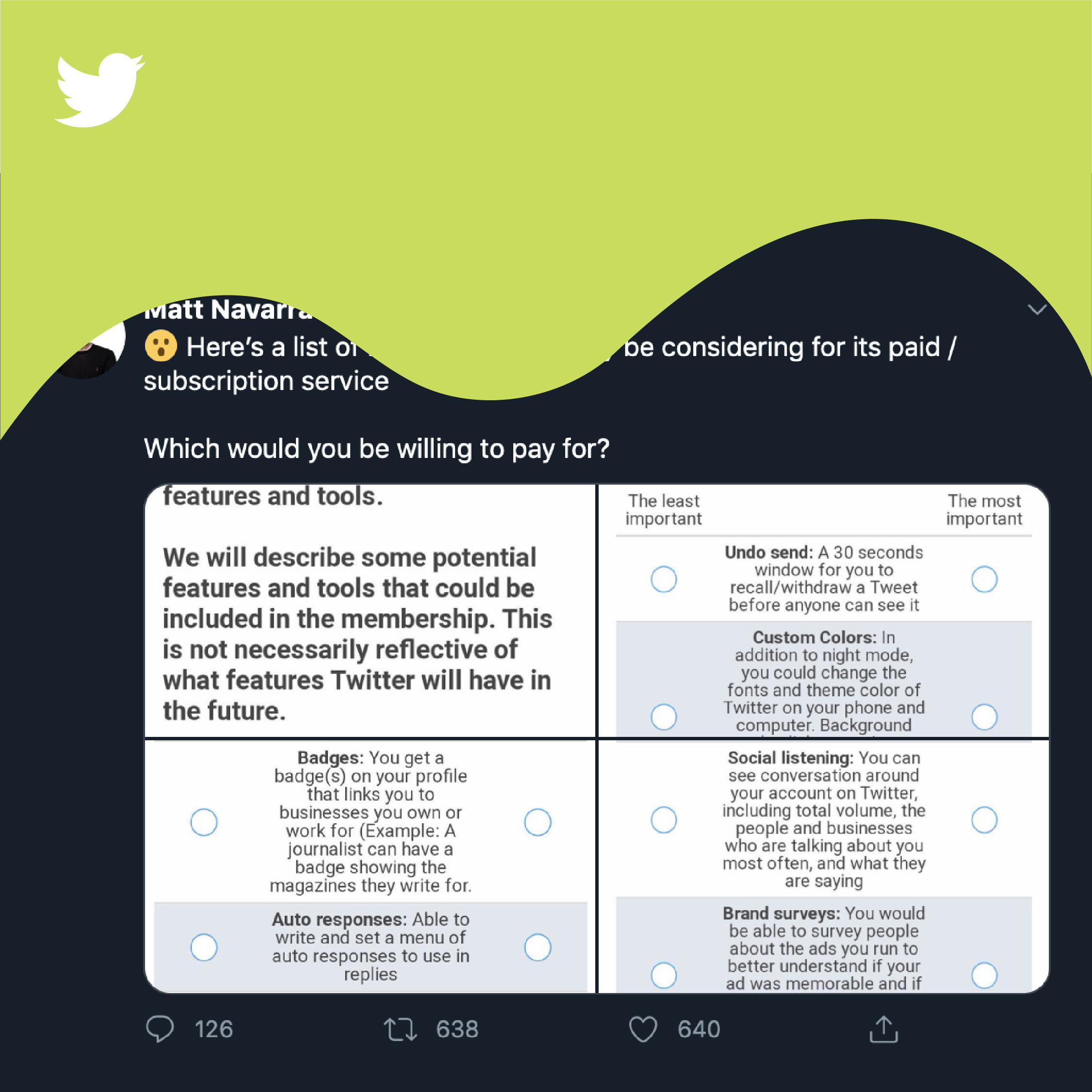 That rumored Twitter pay subscription seems to be more real than ever.
Last week, a private survey was leaked showing potential premium features the platform is considering implementing. The most interesting one, which is designed to improve community management safety, is:
User roles: Give different levels of access to your brand's accounts to different members of your organization according to their roles. Similar to Facebook Business Manager this means you won't have to share any usernames or passwords.
Other features that could have a beneficial impact for your brand are:
Undo send: Recall your tweet within 30 seconds before it's public. No more freaking out over typos or wrong attachments!
Auto responses: Write and set up a menu of auto responses to use while moderating. What you can do in services like Hootsuite you could now do it natively.
Brand surveys: Send surveys to measure the impact of your ads, as part of your campaign.
Video publishing: Upload longer and higher quality videos. Forget the hassle of cutting, cropping, and compressing your content—publish videos of up to 8K resolution and over 11 minutes of length.
Social listening: Understand the topics and volume of conversation around your brand, all directly from Twitter.
Are you looking forward to a potential Twitter subscription?
Learn more here.