Social space: A roundup of all the GCC social media news in July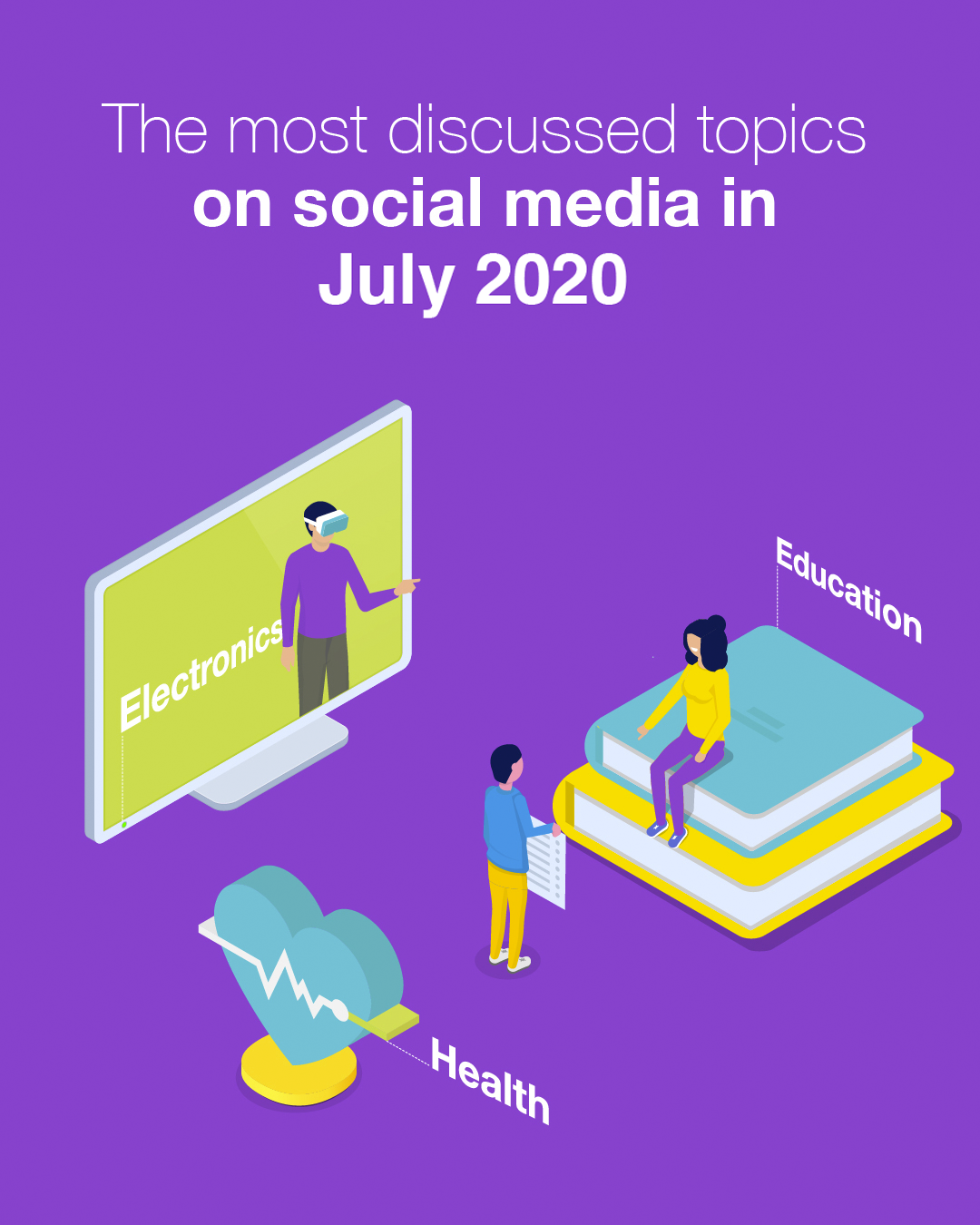 The top three most discussed topics were health, education and electronics in that order for the second month in a row followed by entertainment, automotive, malls and retail.
Health discussions continued to be focused on the effects of Covid-19 in the Gulf and around the world.
As Gulf nations move forward with their plans to open up public spaces, travel restrictions are lifting and airlines are finally resuming commercial services.
Emirates and Etihad are spearheading the highly-anticipated return of air travel, featuring state-of-the-art cabin air filters and pioneering Covid-19 medical expenses coverage.
The positive conversation peaked around news coverage of an ever-increasing number of hospitals discharging their last coronavirus patients. The negative conversation, on the other hand, mourned the victims of the pandemic and centred on world events with far-reaching consequences, such as the exit of the US from the World Health Organization.
In addition to public health discussions, the health issues of respected high-profile figures such as King Salman of Saudi Arabia and Sheikh Sabah of Kuwait made the headlines in July. However, worries were quickly dissipated with both rulers reported to be safe and in a stable condition.
Educational discussions revolved around the back to school season and the dangers the pandemic poses for students and parents. Some countries are moving ahead with opening schools in the fall despite face-to-face classes proving to be hotbeds of contagion in some parts of the world.
On a positive note for US-bound students, the challenge brought up by Harvard and MIT against the government's new student visa regulations was successful, allowing international students to remain in or travel to the US even if their school's instruction mechanism for the fall is online-only.
Electronic discussions were again focused around announcements from global brands about new products. Chinese brand OnePlus, for instance, became the centre of attention with their release of the One Plus Nord, the newest edition in their line of 'flagship-killer' devices with top tier specs but mid-segment pricing.
On the other side, Samsung announced its annual Unpacked event for August 5, presumably to reveal the successors of its main S20 line. Apple and Google maintain their presence on the news cycle with continuous leaks about the iPhone 12 and the Pixel 5.
From a video-game perspective, Microsoft showed the first full gameplay of the latest installment in their iconic Halo franchise, Halo Infinite. The performance of Halo Infinite's gameplay on the Xbox Series X, seen as underwhelming, caused a row from gamers who demand better and stronger graphical detail — putting pressure on game studios ahead of the December release of the newer generation of gaming consoles.
July marked another month featuring important conversations at the intersection of technology and politics. The Facebook ad boycott grew larger throughout the month, totaling around 1,000 companies. Notwithstanding the number, reports suggest its effects were mostly symbolic as Facebook took a bigger hit on its reputation than on its revenues.
Worrying brands and users alike, Twitter suffered its biggest security crisis in its history, as hundreds of high-profile accounts were compromised by attackers as part of a Bitcoin scam.
In surprise news, and amidst a trade war with China, US President Donald Trump signaled his conviction to ban TikTok, a platform accused to be collaborating with the Chinese government. While Microsoft is attempting to take advantage of a possible opportunity by acquiring TikTok's US operations, creators worry they might experience the same fate as those in India, where the government banned the platform earlier in July. Yet TikTok is not the only media platform under intense governmental scrutiny as the heads of Apple, Amazon, Facebook, and Google gave their testimony in front of Congress over Zoom as part of on an ongoing antitrust investigation which is poised to continue.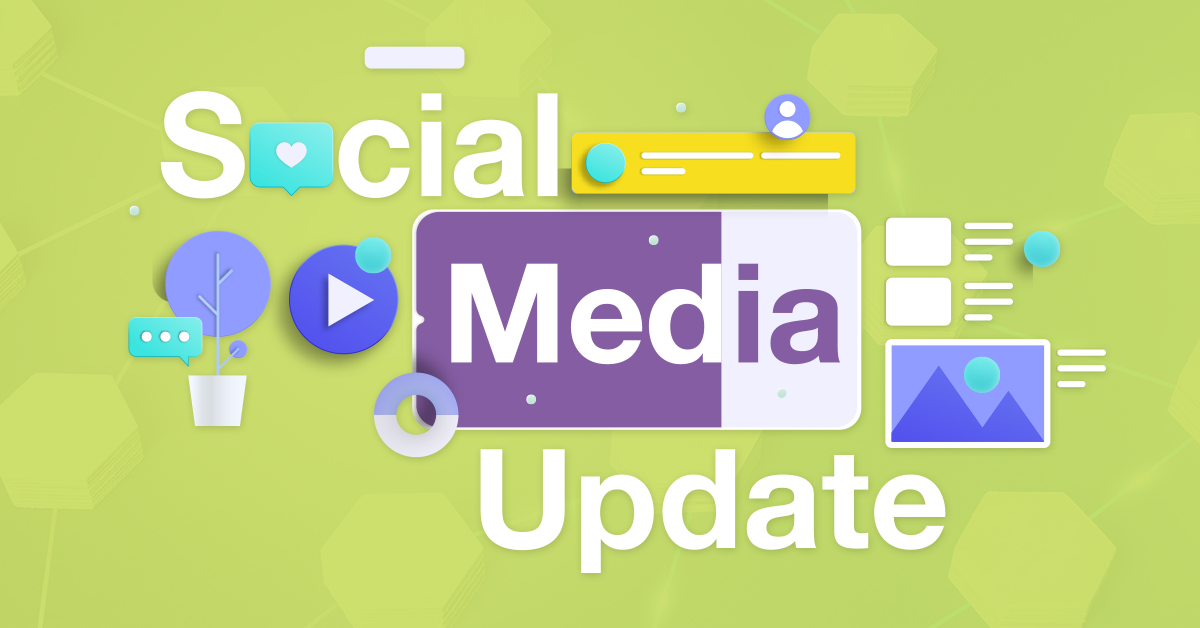 Methodology:
Netizency conducted a social listening across all social and online media from the GCC between July 1-31, 2020 to gather the information on popular trends.
The latest updates to social media platforms include:
LinkedIn:
– Adds analytics tool to sort and examine all the followers of company pages
– Introduces 'Share a profile' to share a connection's profile through a post
Twitter:
– Tests collaborative fleets to allow the creation of shared ephemeral conversations
– Is rumoured to be considering implementing a subscription service based on job posting speculation
– Launches new DM overlay that allows replying to private messages without leaving the timeline page
– Works on new customisable iOS icons and animations
Facebook:
– Updates its news feed algorithm to prioritise original news reporting
– Enhances its custom audience sourcing options to include retargeted users from the 'Shopping' tab
– Adds new layout options for multi-image posts
– Rolls out screen sharing across its apps, including Messenger Rooms calls and standard video calls
– Brings video calls and streaming together by allowing the broadcast of Messenger Rooms calls on Facebook Live
– Considers redesigning page profiles to remove the 'like' count indicator among other cosmetic changes
Instagram:
– Tests new homepage view that would fill the display with Stories
– Tests 'Shop' tab to centralise all e-commerce activities in the app
– Expands IGTV thumbnail customisation to allow selecting previews and profile covers of IGTV videos
– Rolls out comment-pinning globally to allow users to set the tone of their posts' conversations
– Ads a checkout feature to the 'Shop' tab
– Tests 'Personal Fundraisers' donation tool for profiles
YouTube:
– Adds SmartReply to YouTube Studio giving creators AI-powered answers for comment replies
– Lowers video length requirement for mid-roll ad placement, from 10 minutes to 8 minutes minimum length
Google:
– Begins displaying free product listings in the main Google Search knowledge panels
– Releases new predictive analytics metrics to fine-tune website ad targeting
– Makes new 3D immersive and interactive ad format 'Swirl' available for advertisers
– Adds knowledge panels to Google Images search results to provide additional contextual information
– Enhances tools for ad campaign optimisation including scores, performance planners and new smart bidding features
– Rolls out ad conversion tools based on their in-house behavioural science research
– Introduces 'Shoploop' e-commerce format to discover, evaluate, and buy new products in one place via fun, short videos with real people
WhatsApp:
– Rolls out QR codes for businesses to simplify profile sharing
– Brings dark mode to both desktop and web clients
Snapchat:
– Releases first 'Shoppable AR' lens to advertise Gucci's latest footwear collection
– Introduces brand profiles showcasing AR lenses, highlights, posts, and native store links
– Rolls out first Snapchat Mini to encourage collaborative meditation with Headspace
TikTok:
– Launches self-serve platform for SMBs with both creative and ad performance targeting tools
– Releases 'Gamified Branded Effects' to foster engagement and interaction on ad campaigns
*This article was originally published on Gulf Business here.