Twitter starts to officially label fake content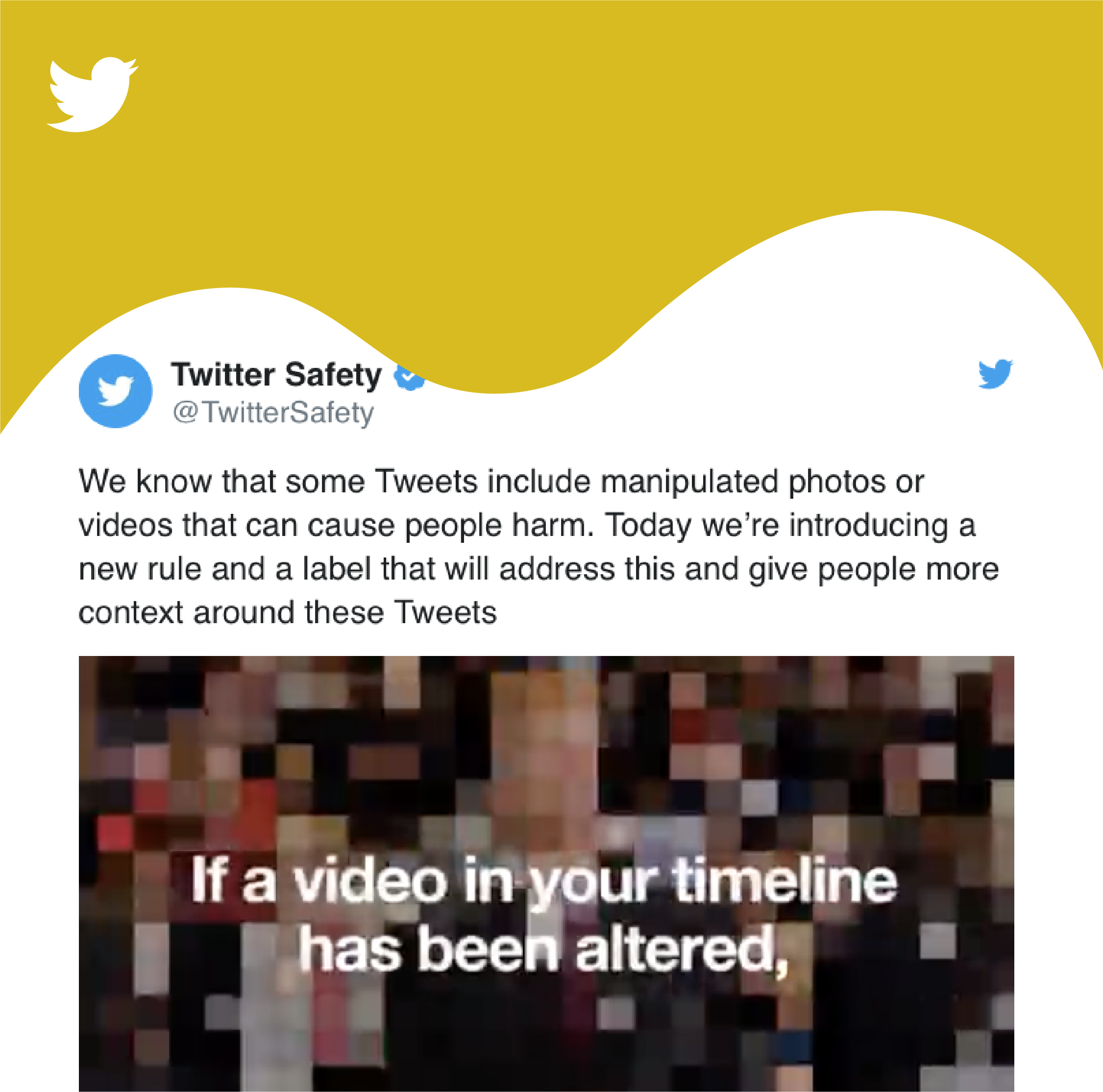 Remember last week's news about Facebook actively removing content related to Coronavirus misinformation? It seems that Twitter does not want to stay behind.
The platform has announced the introduction of a new set of policies that directly target 'synthetic and manipulated' media, from good ol' fake news to more sophisticated deepfakes, in order to prevent the content from causing real-life harm.
What is interesting, though, is that this will be a site-wide policy that will be implemented towards any type of content and not only in relation to the Coronavirus. Facebook has announced their intentions of banning deepfake content in the past but considering last year's precedents and no rollout plan in sight, we will have to wait to see if they follow suit.
Twitter, on the other hand, has stated March 5 as their start date and has provided a concrete plan on how to tackle these issues. For example, for flagged content, they will:
Apply a label to the Tweet;
Show a warning to people
Reduce the visibility of the Tweet
Provide additional explanations
Content that has been clearly manipulated, and was shared deceptively for harmful purposes, has very high chances of being deleted. With the US elections coming this year, we will have to see how that pans out!
Read more here.