Twitter tests 'Convert to Professional' option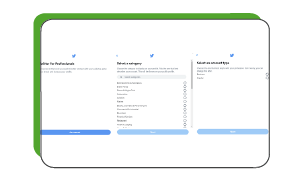 Twitter's new business profiles seem to be coming sooner rather than later!
The platform is currently testing a new 'Convert to Professional' option, which will allow users to assign themselves as either a 'Business' or 'Creator' profile.
Twitter explains the new 'Professional Profiles' as follows:
"Professional Profiles are a new tool that will allow businesses, non-profits, publishers, and creators – anyone who uses Twitter for work – to display specific information about their business directly on their profile. We're starting with a small pool of businesses in the U.S. and will give more accounts access to Professional Profiles in the coming months."
As such, once the new option is officially active, accounts that will switch over to a professional presence will be able to display a range of new contact information to raise more awareness about their offering.
Learn more here