YouTube expands Shorts beta to all regions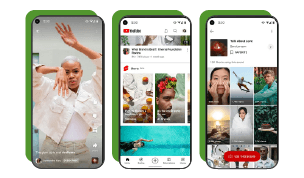 TikTok is getting hit hard with all the social media giants attempting to replicate its catchy short clip format. Its latest attack comes from YouTube, which expanded access to its TikTok-like feature, Shorts, to all regions including the Middle East.
Besides the expansion, YouTube is rolling out several new features to its Shorts with more new options to follow in the near future as highlighted by Tech Rader:
"YouTube Shorts comes with a new camera and a bunch of tools to quickly edit your video and make it share-worthy… The feature is currently being rolled out on the Android and iOS version of the YouTube app."
All YouTube users were previously able to watch Shorts, and now with the new expansion more creators around the world can get creative with it. Here is how you can get started with the feature.
Learn more here