Twitter tests photos reordering option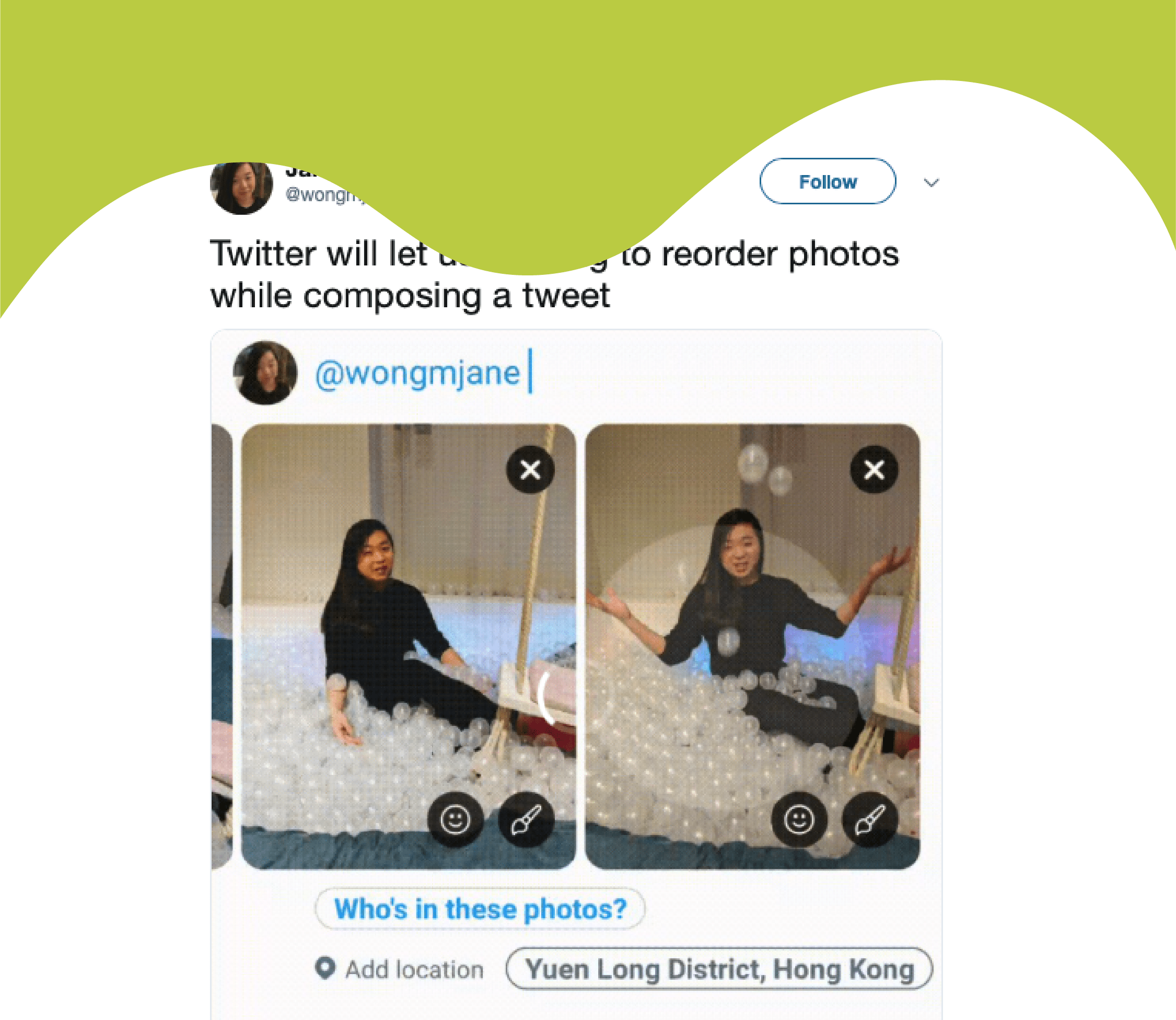 An update that is finally well received by the Twitter community!
Twitter is currently working on a new option that will allow users to rearrange multiple photos when composing a tweet. Through the new feature, users will be able to reorder their multiple photos tweet by simply dragging and dropping them as per the order they like.
It is a minor update but will definitely save a lot of time versus the current process of having to upload images in the exact order you want them to show within the live tweet.
Read more here.