Twitter to add new eCommerce features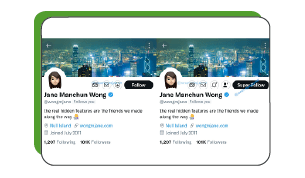 Twitter is picking up the pace of its updates, even though they still hasn't fully released some of their first reported 'business' features like Professional Profiles.
The new feature this time is a new 'Shop Module', a sort of storefront for businesses to advertise their products within—what we assume will eventually become—their business profiles. According to Twitter:
The Shop Module is a dedicated space at the top of a profile where businesses can showcase their products. When people visit a profile with the Shop Module enabled, they can scroll through the carousel of products and tap through on a single product to learn more and purchase — seamlessly in an in-app browser, without having to leave Twitter.
Even though it is just a test so far, we are excited to see Twitter becoming more involved in providing businesses with new ways to create conversions without leaving the app.
Learn more here