Twitter to introduce voice effects to Spaces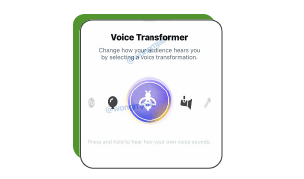 With Fleets leaving, Spaces is the only recent unique feature that remains in the Twitter arsenal. Considering the platform's relatively slow pace of development in the past few years, if one of the two most important features succeeds, it is definitely a win.
To do so, Twitter is revamping Spaces this week by adding audio effects that create more engaging conversations. Called 'Voice Transformer', the tool will allow users to change their voice pitch and add echo to their audio.
As Social Media Today points out:
Some people won't see any need for these tools, of course, but others may like having the ability to change how they sound, for various reasons, while it could also be handy for audio plays and dramatic readings, with the capacity for a single person to perform multiple characters, or to invite other readers into roles through the use of a specific filter.
Learn more here