WhatsApp expands its Yellow Pages-like features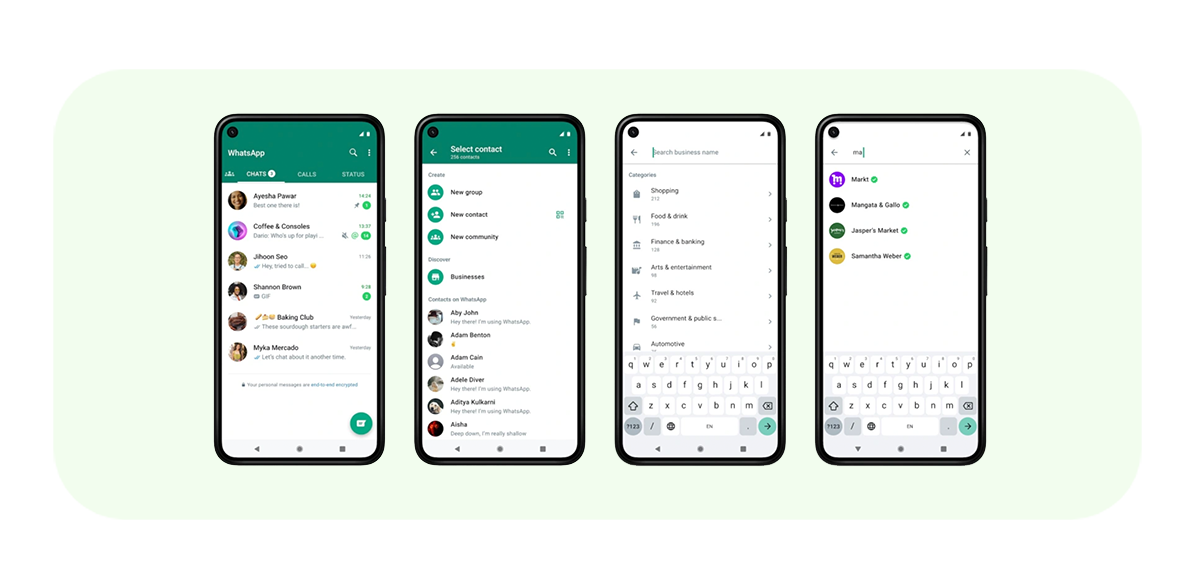 WhatsApp shall be reproducing the Yellow Pages experience with its 'Directory' feature that allows users in Brazil to search in-app for registered small businesses nearby.
The platform is also developing 'Business Search' for larger businesses, this time opting for not only Brazil but also Mexico, Colombia, Indonesia, and the UK as beta markets.
WhatsApp users can search for that famous restaurant they saw online or look for their bank's closest branch.
If more similar updates keep on rolling out, WhatsApp will surely become 2023's replacement of the pre-internet veteran.
Learn more here.