YouTube introduces a new tool to help creators protect their content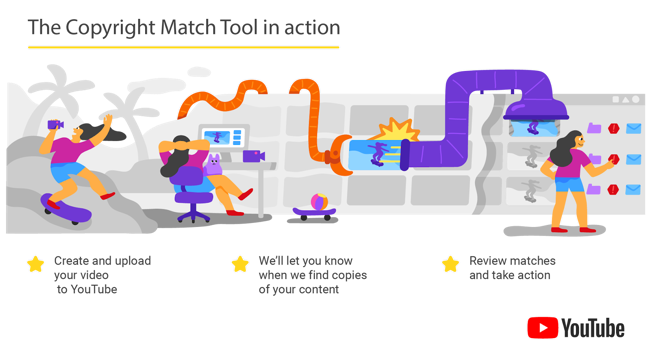 YouTube is rolling out a new tool to help creators detect re-uploads of original content, adding a copyright protection measures to encourage more use by prominent creators.
Called "Copyright Match", the new option works by using the original video to find subsequent uploads that are the same or similar. When the tool finds a match, it will give the creator two options: get in touch with the other creator or request YouTube to remove the video.
YouTube explains the new tool as follows:
"The new tool does use similar matching technology used by Content ID, but Copyright Match is uniquely designed especially for YouTube creators who have problems with unauthorized re-uploads."
This new tool is set to begin rolling out to creators with more than 100k subscribers by next week. Full rollout is going to be determined based on performance.
Read more here.