Facebook enables users to virtually try on products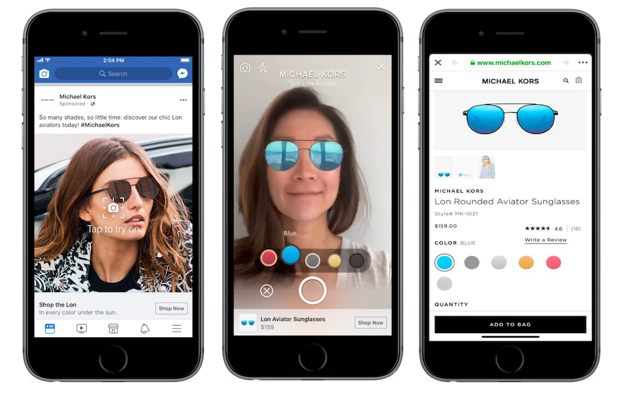 Facebook is taking augmented reality tools to the next level by introducing a new ad type that will enable users to virtually try on products direct from their Newsfeeds.
As shown in the image above, these ads will look like normal in-feed ads, except that they will include a "Tap to try it on" option, which will automatically place a digital version of the product on the user's own face via Facebook Camera. If they like the way the product looks in AR, users will have the option to purchase it right from the ad through the 'Shop Now' option.
This is going to be an interesting way for brands to show off their products via augmented reality, and will be appealing for users who like to try things online in the comfort of their home and on their own time!
Read more here.