YouTube rolls out new 'Masthead' ads for TV connected screens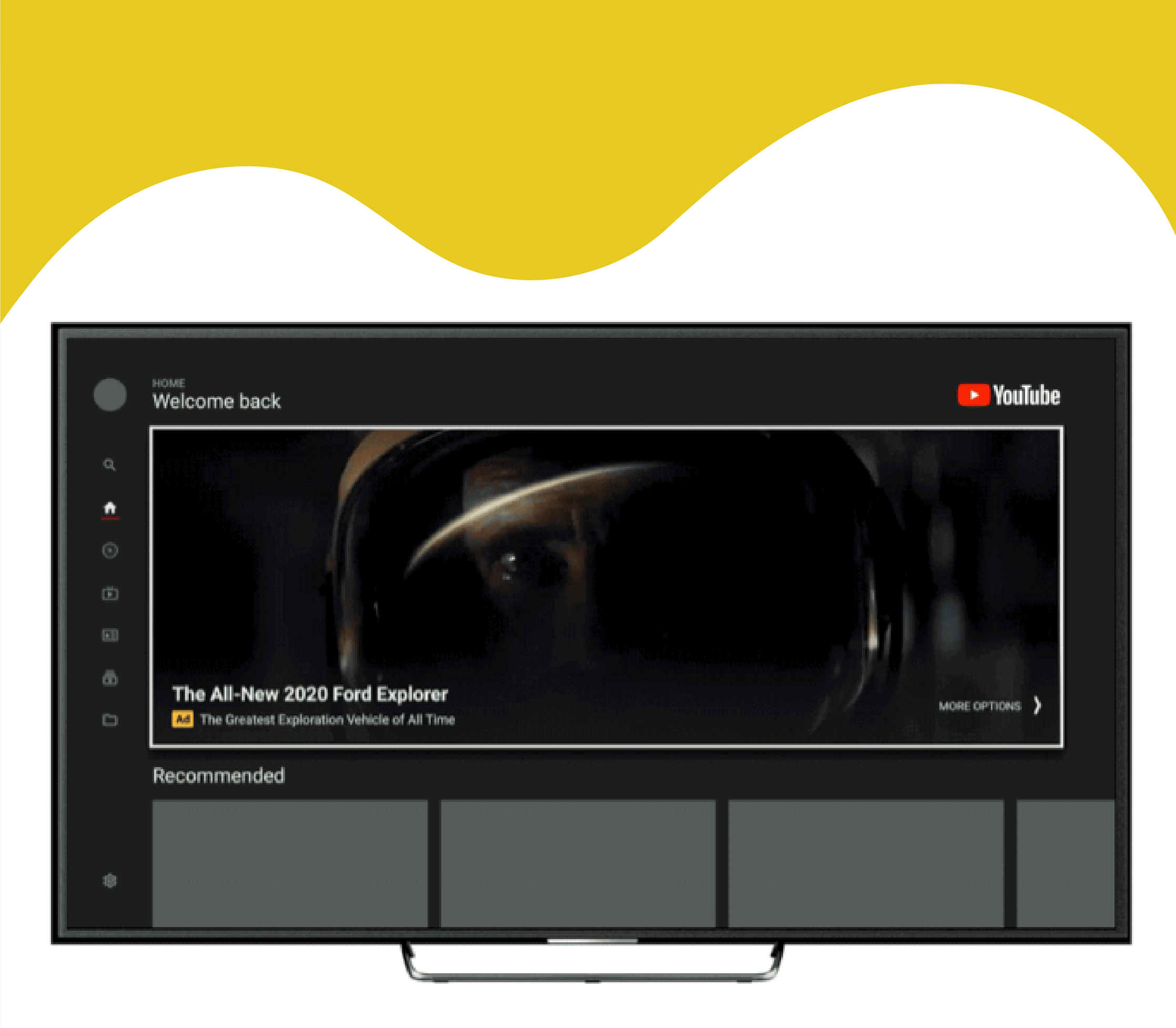 Advertisers rejoice, new video ads placement options are on the way!
YouTube is adding new Masthead ads to TV connected screens.
The new addition makes sense given that according to the platform, YouTube is the #1 ad-supported streaming TV platform in reach and watch time, and TV screens are our fastest growing device—where daily watch time tops 250 million hours per day. Thus, capitalizing on the trend is the perfect move from YouTube.
The new Masthead ads will be taking a prime spot showing at the top of the screen, with no skip option, which is a great deal for advertisers looking to expand their ads' reach.
YouTube comments on the new option as follows:
"Masthead [ads] will autoplay for viewers after a few seconds on all compatible devices. This, coupled with the home feed placement, means brand creatives will be front and center of the YouTube app experience on TV screens."
The option is currently globally available in beta phase, with marketers being able to purchase it on CPM basis.
Read more here.