1 feed is not enough, so Instagram is testing 3 feeds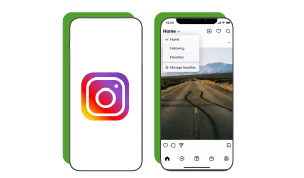 Instagram is looking for convenient ways for users to experience their content in the timeline. This is why it is testing 3 feed options, including one featuring an algorithm-free experience. The feeds will be divided into the following:
Home: includes a mix of content and more recommendations
Favorites: includes content shared by a list of accounts you added to your "Favorites" list
Following: includes content shared by the accounts you follow
With this update, users will finally be able to have algorithm-free feeds as Instagram is adding the option to get a traditional reverse chronological timeline.
On the business side, this could be a potentially important change to take into consideration since the arrival of an algorithm-free feed could mean the improvement of reach of organic content—but could also mean that posting times will become crucial once again.
This feature is still in testing mode and may be launched in the first quarter of the year.
Learn more here.