10-minute TikTok videos are on the way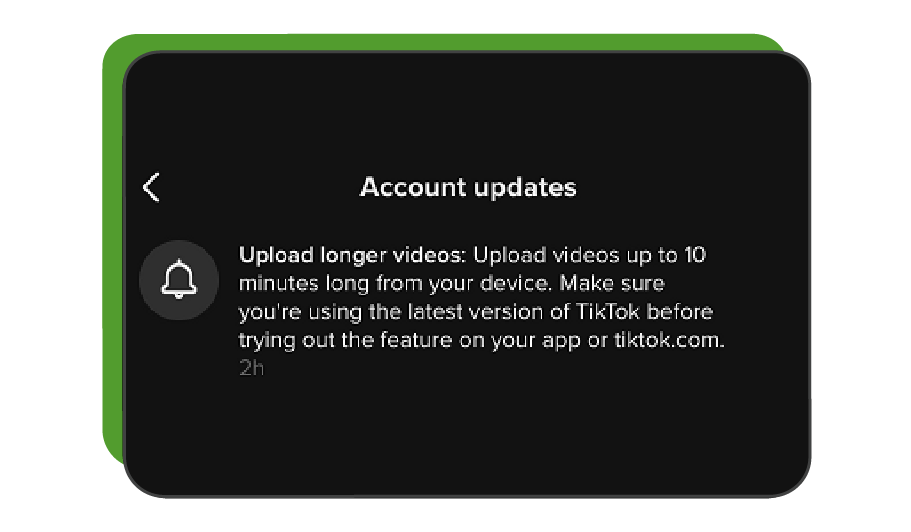 As a leader in social media innovation, TikTok is constantly looking for ways to keep its platform active and engaging. Sometimes that means new challenges, other times it means integrating stories, and this time it means allowing longer format videos. Much longer format videos.
In an announcement last week, TikTok is introducing the ability for creators to post videos that are up to 10 minutes long. Given than even plenty of popular YouTube videos do not reach that length, this update once again shows how confident the platform is regarding its standing in the market.
As per TikTok:
"We're always thinking about new ways to bring value to our community and enrich the TikTok experience. Last year, we introduced longer videos, giving our community more time to create and be entertained on TikTok. Today, we're excited to start rolling out the ability to upload videos that are up to 10 minutes, which we hope would unleash even more creative possibilities for our creators around the world."
Naturally, this feature represents yet another fundamental shift in the kind of content available to consume and for creators to design. TikTok already expanded its video length to 3 minutes last summer, a move that was bold back then. With more than 200% extra time, TikToks might just look very different—and also offer many more options for monetization.
This may just be TikTok's next best thing.
Find out more here.