Amazon launches 'Amazon Moments'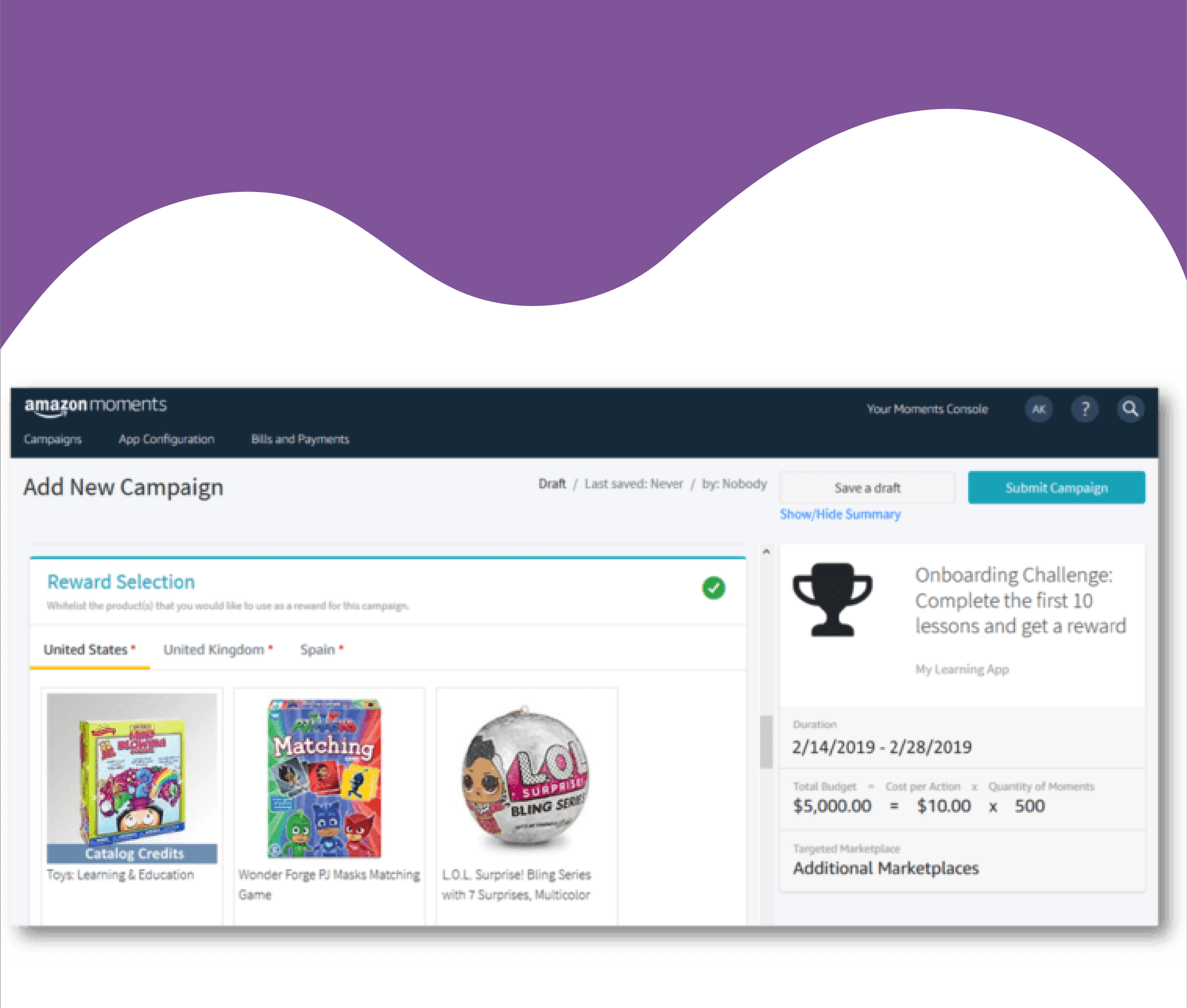 Amazon is opening a whole new door for rewards and loyalty campaigns.
It has launched "Amazon Moments", which allow developers to reward customers with digital or physical gifts when they complete an action. Amazon has explained the new option as follows:
"Amazon Moments is a cross-platform marketing tool that allows you to deliver physical and digital items to your customers in over 100 countries. Moments lets you increase engagement by offering tailored rewards delivered by Amazon when customers reach actions that matter in your apps and websites."
To get this working, brands need to define a certain action they want users to take on their website or app, and then select an Amazon product that will be delivered once they complete the action. The rewards will be delivered by Amazon.
Read more here.