Facebook launches app to take over live events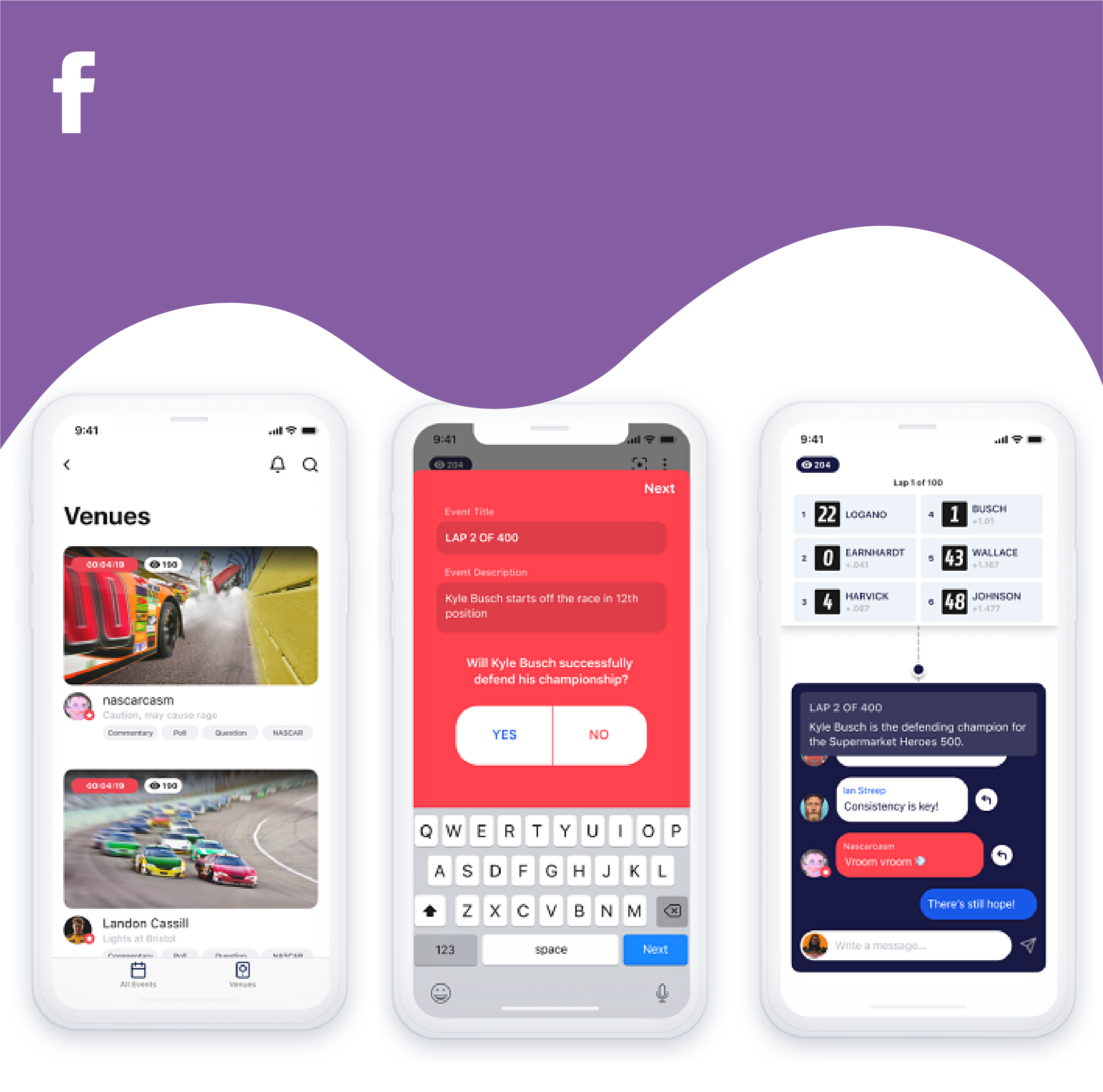 Here we are in what it is now our weekly segment about Facebook's relentless attempt to take over your online lives. Didn't we have Google for that already?
This time, Facebook's New Product Experimentation team has released 'Venue', which is what they call a "companion app to live events". The idea is that the app will serve as your second screen for your favorite live sports event. And we hope that your favorite sports events are NASCAR races because that's the only partnership they have for now.
Venue will run a text-only livestream of the race—no video streaming involved, though— and provide a space for fan interaction and analysis. The main feature, however, is that all of their events will be run by 'expert commentators':
"Expert commentators — well-known personalities, such as journalists, current or former athletes, or aspiring "fan-analysts" — host a venue for each race. During the race, they'll provide commentary, pose interactive questions and polls, and open up short chats, all around the specific moments in the race."
It also wants you to:
"[t]hink of commentators as personal concierges for the main event."
If you are thinking that Venue sounds like Twitter with extra steps, you'd be right. There do not seem to be any special benefits to using Venue other than the presence of expert commentators—which Twitter has anyway. These commentators, though, are dependent on partnerships, and this reliance on partnerships is what could severely limit the app's appeal outside of the US and its inclusion of other sports.
"Concierges" though, really?
Feel like a VIP here.