Facebook launches Messenger Rooms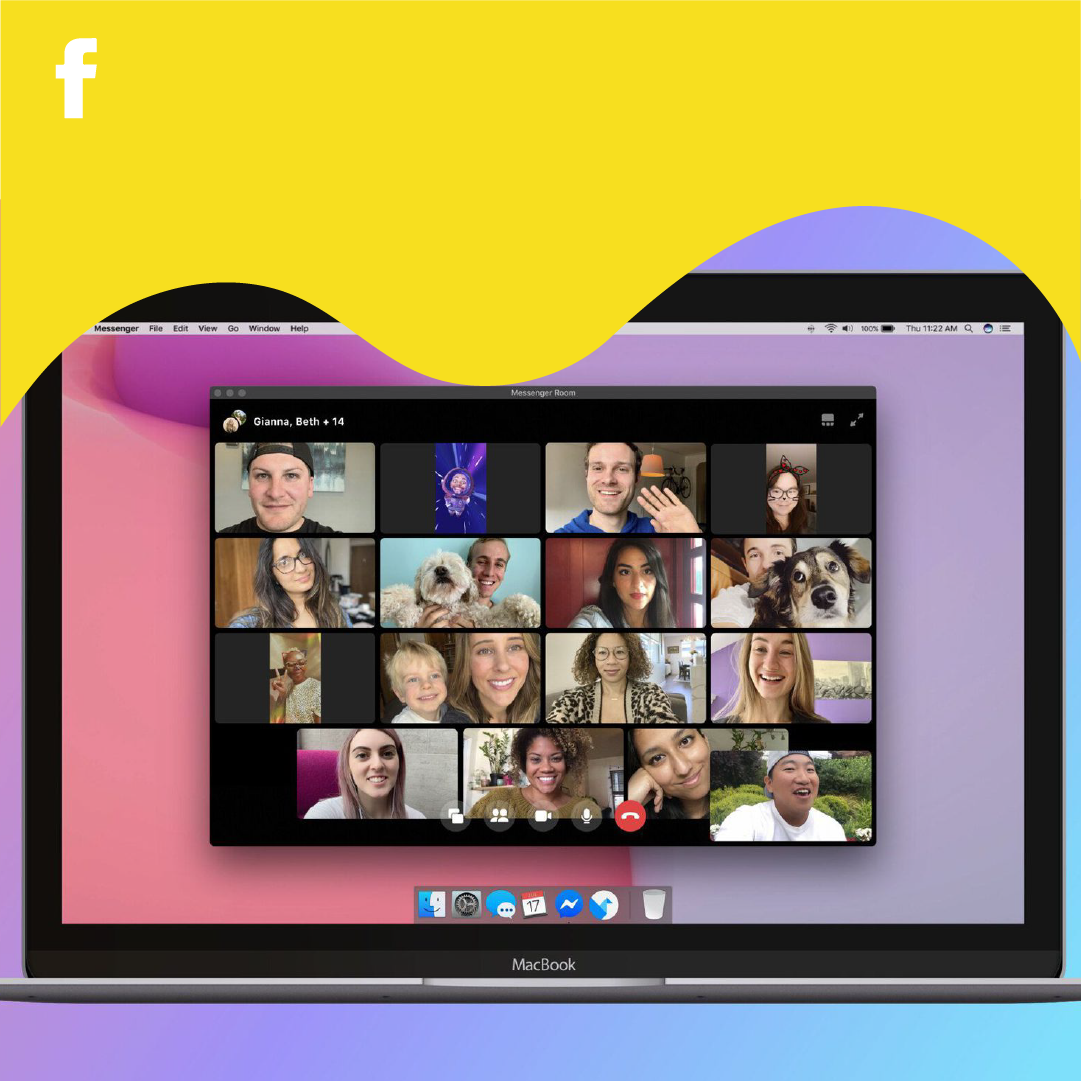 Zoom might be late to its own party.
Despite its momentous and unexpected rise as the videocall tool of choice during the quarantine, surpassing more traditional solutions, such as Microsoft Teams, Cisco WebEx, and Skype, Zoom's days might be numbered.
Concerns about privacy and security flaws plagued the conversation around Zoom for weeks as the company was as surprised as you were with the ever increasing number of users wanting to use the video tool. CEO Eric Yuan even admitted Zoom's unpreparedness for the incredible surge in usage:
"[W]e did not design the product with the foresight that, in a matter of weeks, every person in the world would suddenly be working, studying, and socializing from home."
Granted, adapting while numbers rose from 10 million daily users to 300+ million in in just a couple of months is not an easy feat. To its credit, Zoom halted all new feature development and instead devoted all their resources towards fixing pressing issues. Yet it might have been too late: governments and high profile companies and institutions started to ban Zoom from their conference calls.
And Silicon Valley had already smelled the blood.
The first challenger was none other than Facebook with Messenger Rooms. Tapping into the massive 700+ million daily Messenger and WhatsApp userbase, Facebook's free alternative allows up to 50 users in a single call with no time limit. For comparison, Zoom's free option has a 40-minute time cap.
Facebook, however, is trying to position Messenger Rooms as a more 'casual, chill' option, contrasting with Zoom's more enterprise-oriented positioning. Messenger Room features AR effects, 360 backgrounds, and mood lighting all powered by AI. It is so casual that users don't even need a Facebook account to use it.
In an interview with The Verge, Facebook CEO Mark Zuckerberg touted Messenger Rooms as a virtual replacement for, well, social life:
"On the weekend, I'll be playing guitar on my couch and create a room, and it's like, 'alright who wants to come by and hang out?'
Or if I'm browsing the Facebook app and I see that they have a room, I'll just drop in quickly. So it's fun, and it's enabling a new kind of interaction".
Messenger Rooms seems poised to make a dent in the market share for casual video calling apps; its announcement even made Zoom's stocks drop. And maybe that's a good thing? Arguments are being made about Facebook's alternative relieving Zoom's demand from precisely the kind of casual user who wouldn't pay for a subscription, which is not Zoom's primary target.
That said, 'Messenger Rooms party' doesn't really have the same ring to it, though, does it?
Read more here.