TikTok introduces 'Small Gestures' gifts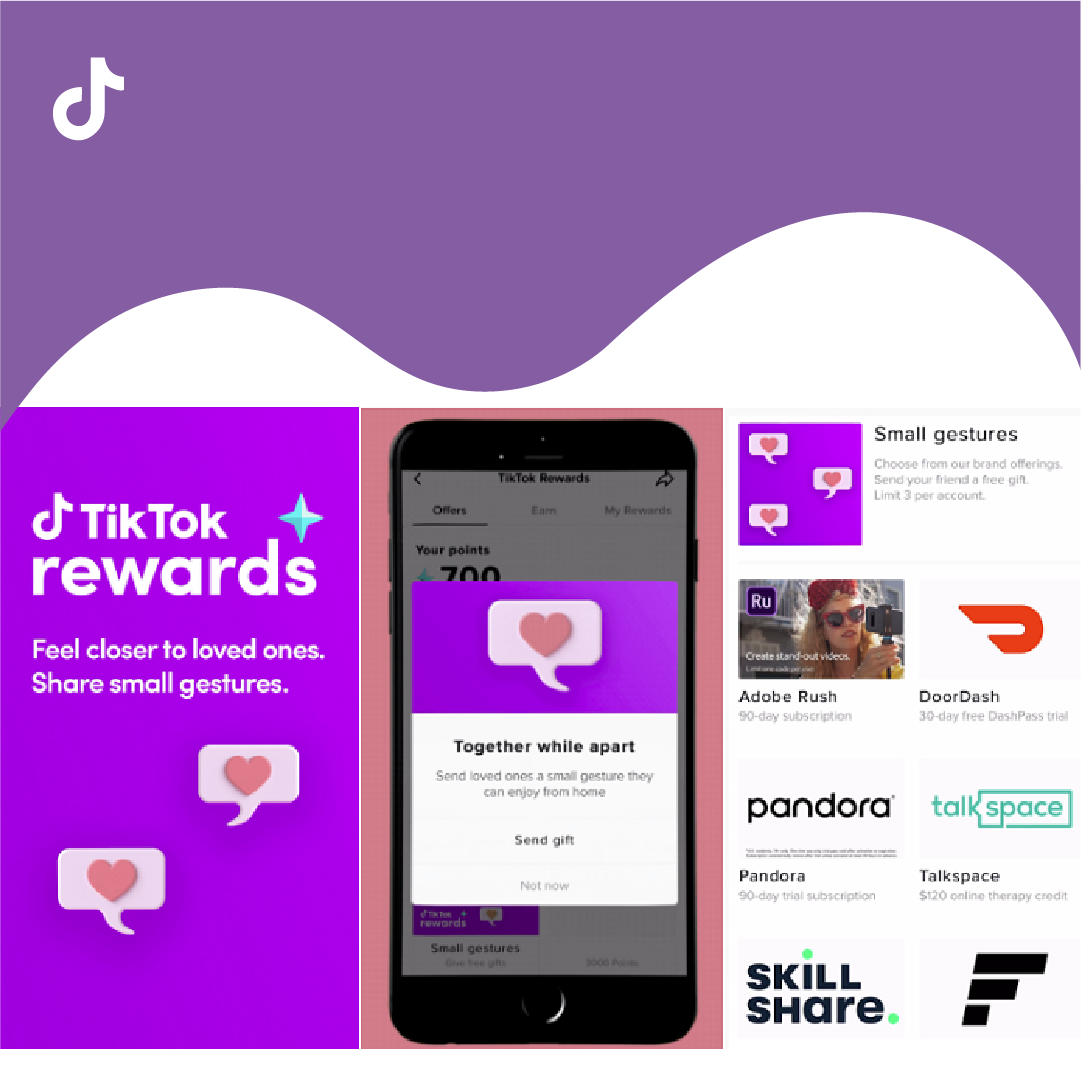 Fancy some yoga classes? Or elite personal fitness training? Or how about playing the best action and adventure mobile games out there?
You got them!
More like your friends got them for you, actually. TikTok is taking the social distancing love seriously with the introduction of 'Small Gestures', rewards that you can give to your friends for free.
Thanks to TikTok's partnerships with the likes of Adobe, Pandora, Alo Moves, Fitplan, and Square Enix you can give away gift cards and trial subscriptions from their most popular products and services. You only need to go to the Discover tab and select your preferences.
Send your gifts to @netizency, thank you!
Read more here.