Facebook launches paid online event feature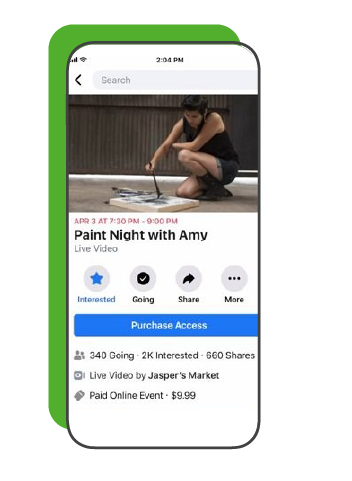 At this point in 2020, we are used to most concerts, classes, parties, and all kinds of meetups being held online. But for a business, monetizing events can be a convoluted system involving a confusing array of websites and possibly hefty fees.
To simplify this process, Facebook is releasing a 'paid event' feature, integrating the event Page with an in-app payment system while Facebook Live and Messenger Rooms stream the event. According to Facebook, the idea is that:
"By combining marketing, payment and live video, paid online events meet the end-to-end needs of businesses. Pages can host events on Facebook Live to reach broad audiences, and we're testing paid events with Messenger Rooms for more personal and interactive gatherings.
Not convinced yet? Facebook will also not charge any fees, so all the revenue from your event goes directly to you.
Learn more here.