Facebook testing 'Voice Clip' status update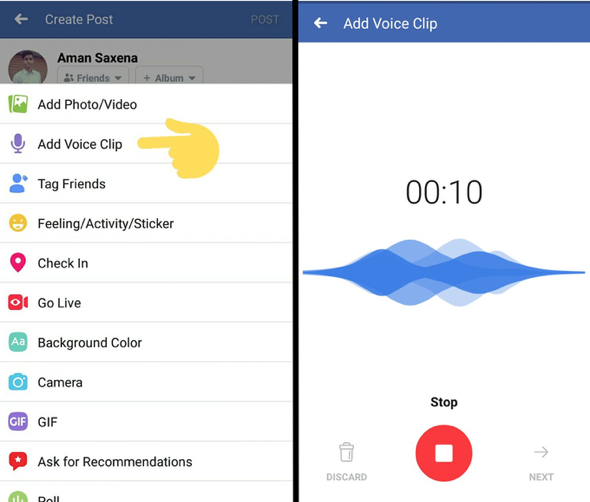 Those who can't be bothered to type, this might be for you!
The social media giant is testing voice clips as an additional status update option with select users in India in an effort to ease typing with non-native language keyboards and provide users with more means to share personal content with their friends on the platform.
There is no restriction on the audio clips' length so far and those who can stand hearing their own voice will be able to listen to the clip before uploading it to their NewsFeed.
It is worth noting that this is not Facebook's first attempt at voice clips. A few weeks ago, it announced that it's building a new voice-activated video calling device named 'Portal'.