Reddit improves its ad platform in an effort to boost revenue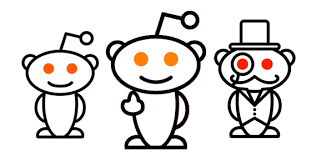 The community-based platform is adding more options to its ad platform and improving its offering in an attempt to attract advertisers' investment.
The three updates are namely the introduction of Campaign Objectives, Ad Groups and an enhanced ad creation process.
Starting with the Campaign Objectives, the platform is adding three new objectives in their ad tool that advertisers can select from based on their goals. The three objectives are namely Brand Awareness and reach, Traffic, and Conversions.
The second update is the introduction of Ad Groups in addition to the previous levels of Ad Campaign, Campaigns and Creatives. Ad Groups will be the new place for the settings that used to be set at Campaign level.
Enhancing the campaign creation process is the third update where it will become easier for advertisers to target the audience they are interested in and launching their ads.
Will you consider sponsoring content on Reddit soon in lights of those updates and tap into its 330 million audience base?
Read more here