Facebook to allow users to create alternative profiles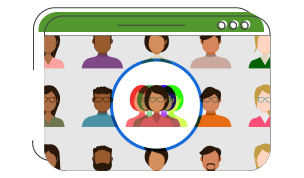 Hoping to get users active on Facebook again, the platform is currently exploring a feature that allows users to add up to five profiles from a single account.
The profiles can target different audience groups; one could be for friends, another for colleagues, and a third one for family members. As a result, users might be encouraged to post more frequently without having to filter out their content.
Facebook spokesperson Leonard Lam commented on the new feature as follows:
"To help people tailor their experience based on interests and relationships, we're testing a way for people to have more than one profile tied to a single Facebook account. Anyone who uses Facebook must continue to follow our rules."
Yikes. Thanks Facebook, but no, PLEASE #TryAgain!
Learn more here.