Facebook to clone Clubhouse's audio-only social rooms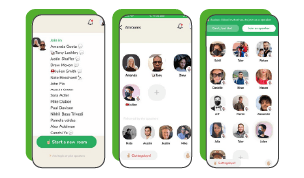 From its eruption last year, Clubhouse's audio-only social rooms has been the trendiest format with the most promise since Snapchat's introduction of Stories in 2013. Twitter, then, in an uncharacteristically rapid move, adapted the format in its new 'Spaces' feature. Now, in news that surprises no one, it's Facebook's turn to clone it.
Following a trend of industry homogenization, Facebook's Mark Zuckerberg is reportedly intent in developing an audio-only format for its main platforms. The surprising part, though, is that according to the report, the potential product is still in the first phase of development—which is very slow compared to the speed that Facebook usually operates when copying competitors.
It's been working for Clubhouse, it seems promising for Twitter, so will Facebook adapt it properly to Facebook and Instagram?
Learn more here.