Social Recap: January 2021 Trends & Platform Updates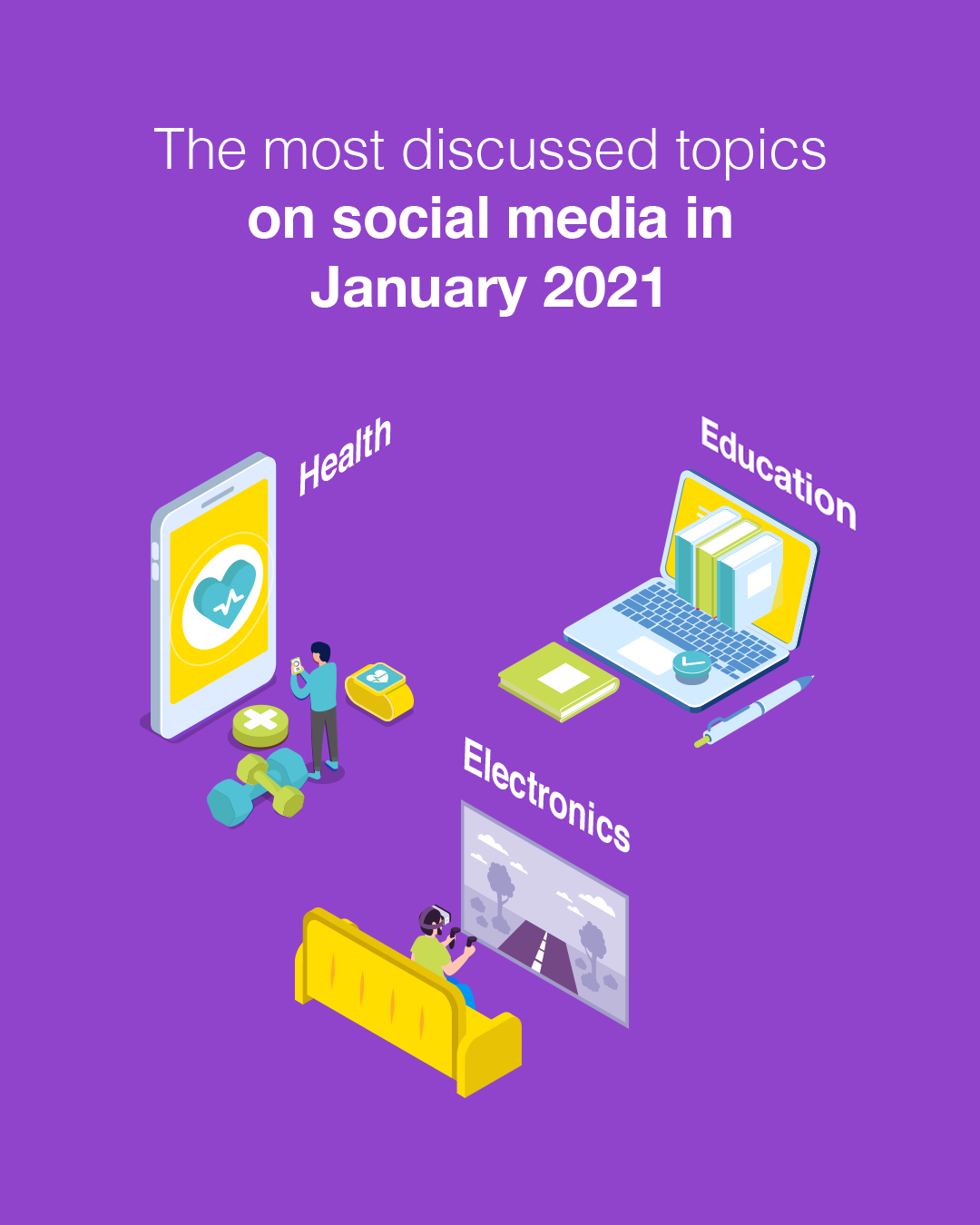 At the end of each month, we at Netizency study the popular conversations happening in social media across the Gulf to highlight the most relevant trends and analyze the discussions in the GCC's public sphere.
To do so, we've have identified a group of keywords in Arabic and English that define conversations according to most relevant industries in the region. We've classified them according to the volume of mentions and analyzed the topics of conversation across all social and online media from the GCC between January 1-31, 2021.*
What we found: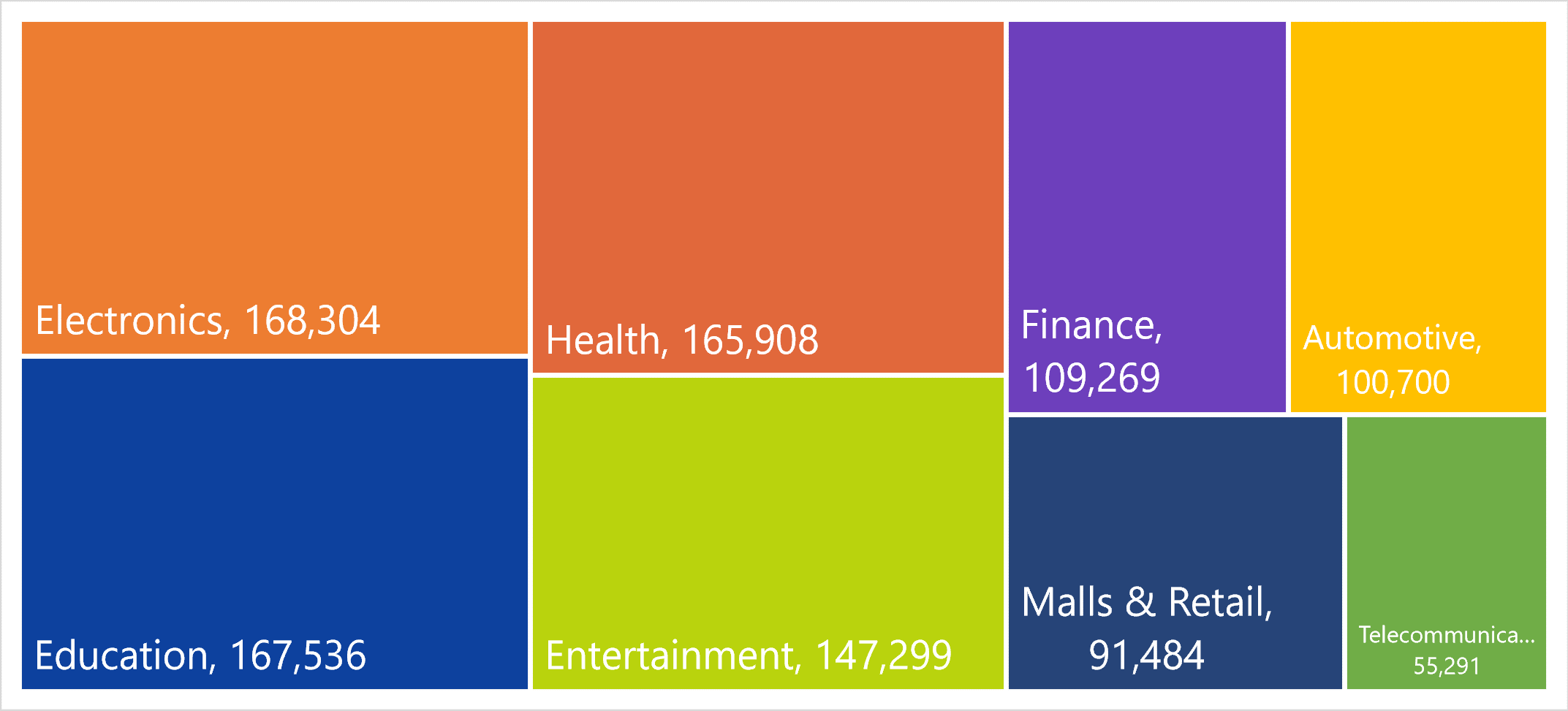 Between January 1-31, 2020, the top three most discussed industries were electronics, education, and health, in that order, followed by entertainment, finance, then automotive.
Overview
January 2021 was an eventful month, full of significant political developments, both regionally and globally, with profound effects for the future. Most importantly, the GCC took a huge leap towards cooperation and unity with the effective end of the Qatar Blockade, a resolution that will change the regional digital landscape and social media conversations.
However, the new year did not immediately solve all the problems from 2020. With the pandemic still raging on, the concerns for Gulf residents remain centered around issues with online education and health measures to end the COVID threat.
Top themes
Electronics
After Apple monopolized the headlines back-to-back for a couple of months, this time the most relevant electronics discussions had to do with brands presenting their latest products at the Consumer Electronic Show (CES) 2021.
The most noteworthy products that Gulf users directly identified address the needs of a society going through a public health crisis, such as robots that disinfect using UV light or appliances and accessories designed to minimize close contacts and interactions.
Expectedly, though, the principal trend was attempting to revolutionize the facemask, the most ubiquitous accessory for 2021. For instance, it was Razer's Project Hazel, a prototype of a transparent smart mask with an N96 surgical respirator, active electrical ventilator, and even RGB LED lighting, that generated the largest online buzz. Tech-savvy users showed their excitement at the prospect of exchanging their boring cloth masks for simpler Bluetooth-enabled masks with microphones and earphones, too.
There was space for non-pandemic futuristic dreaming, however, as automotive lovers marvelled at the MBUX Hyperscreen, Mercedes Benz' newest and biggest vehicle control system that is composed of three screens and which will be available for the company's latest electric car line.
Education
Students, school staff, and families are coming to terms with continuing with the current online and hybrid schooling systems, and as such, the largest portion of the educational discussions are once again related to weathering the difficulties and challenges associated with the current situation.
Stories of frustrating school or governmental policies, problems with content accessibility, issues with online tools and Internet connection, and plenty of memes are just some of the examples of the school conversations as the academic year continues.
One topic stood out, though, as the UAE unexpectedly announced a formal path for standout foreigners to attain Emirati citizenship. GCC users received the news with both surprise and excitement since the amendment to the citizenship law would allow "specialized talents and professionals including scientists, doctors, engineers, artists, authors and their families" the possibility to obtain the much-coveted passport. This move underscores the paramount role of education for the future development of the region.
Health
Health conversations in January look very similar to those from last month: a largely positive discussion around the vaccination campaigns across the region as well as new vaccine developments. Yet, there is a more pessimistic conversation pertaining to the regional trend of case increases and the new COVID strain spreading around the world.
Vaccination campaigns in the GCC have been considerably productive with high levels of community interest in taking the jabs. Expectedly, though, global vaccine shortages and logistical hurdles are just some obstacles that Gulf countries continue to deal with in order to achieve their national immunization goals. Nevertheless, Gulf users made sure to express their gratitude and praise towards the national health entities that are working nonstop to deal with the pandemic in addition to managing the vaccine.
With reports coming throughout the month of the new COVID strain, especially the UK and South Africa variants, some GCC countries, such as Saudi Arabia, have opted to once again close borders temporarily. Gulf users also noted the steady increase in cases across the region and showed their dread at having to go through another lockdown.
Spotlight: Finance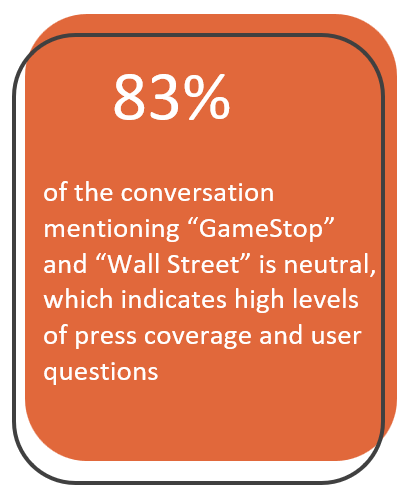 The GameStop short squeeze represents probably one of the most shocking developments in the recent history of the stock market since the crisis of 2008. For users across the Gulf, and the world, it also caused a lot of confusion.
What is happening? Confusion was the overall sentiment of users trying to understand how regular Reddit users drove hedge funds to massive debt by buying shares of popular videogame retailer GameStop.
The conversation led to discussions around the workings of the financial markets and the problems with economic inequality.
Crossroads: Social media moderation
Social media platforms' moderation policies were at the intersection between technology and politics in January, following the storming of the US Capitol by a mob attempting to undermine the results of the last presidential elections.
GCC users could not hide their awe at the absurdity of the images depicting men in horned helmets and fur costumes taking the Capitol, but it seems that's what it takes for social media platforms to take decisive action against violent speech. All the mainstream platforms, including Twitter, Facebook, Instagram, Snapchat, YouTube, and even Duolingo, banned Donald Trump, some temporarily but others permanently.
Most users across the Gulf found relief in the measure and celebrated the election results on January 20 without a Twitter account for Trump to respond. Questions, though, abound with GCC users discussing whether Trump should be entitled to a personal account now that he is no longer president and if the platforms will enforce their rules with the same determination outside of the US.
Interestingly, Twitter has since taken swift action internationally, with the platform labelling tweets from Turkey's Interior Minister as hate speech in relation to a controversy arisen within students from Boğaziçi University in Istanbul. Even though these actions place the platform in a precarious position, given its already thorny relationship with the Turkish Government, Twitter shows goodwill in its commitment to uphold its hate speech and misinformation policies, even with high-profile accounts.
The issue is now to what extent Twitter, or any other social media platform, will act in line with these new, higher speech standards. Especially important is what this will mean for social media in the Gulf region and the Middle East in general. The question to pay attention to is whether platforms will try to homogenize these speech standards across the world and act 'neutrally' – or will they take a side?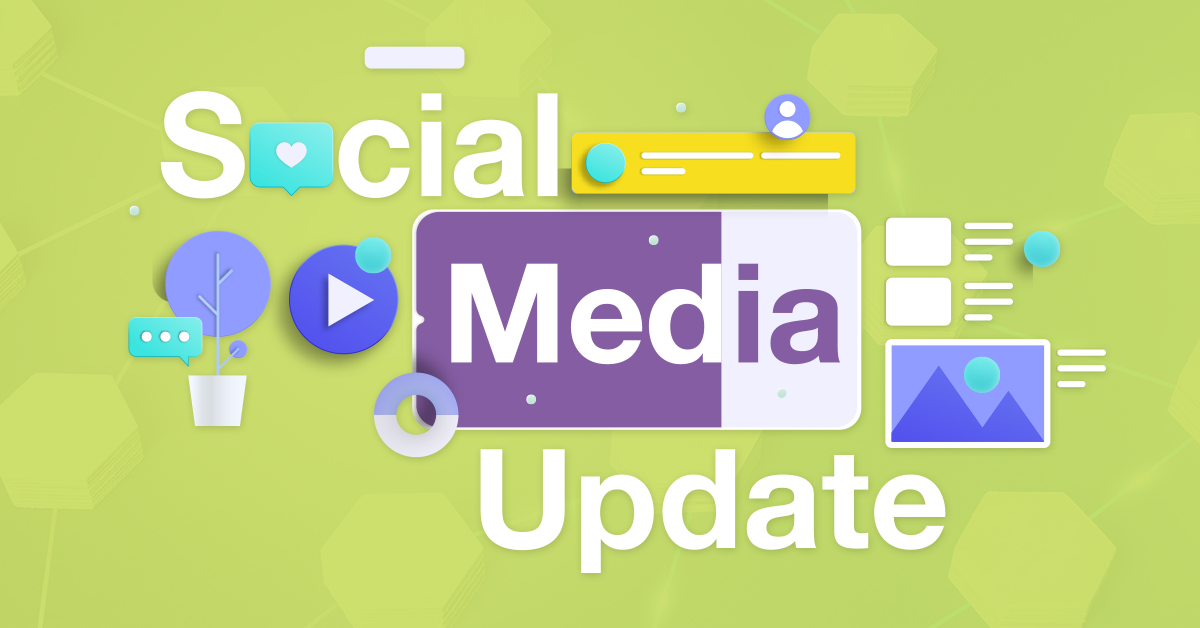 Platform Updates
Social media platforms are constantly changing and launching new features. We've compiled all the relevant updates for your business so you don't have to look for them yourself—if you'd rather learn more about new features insights on a recurrent basis, you can also subscribe to our weekly newsletter here.
The latest updates to social media platforms include:
All:
Donald Trump gets permanently banned from all mainstream platforms, making history in social media
Facebook:
Introduces a resource center for Business Equality to foster inclusivity in business operations
Revamps AI tech to automate image descriptions for blind or visually impaired individuals
Instagram:
Redesigns Stories viewer on desktop, replacing the older version with a visually-pleasing carousel
Will allow users to choose whether to display like and view counts on their posts
Twitter:
Acquires social podcasting app Breaker in a push towards enhanced audio features
Snapchat:
Expands Bitmoji fashion options offering retailers an opportunity to advertise their apparel catalogue
Tests an Events feature allowing users to create an event and invite friends with a sticker
Tests Dark Mode with a selected group of iOS users
TikTok:
Releases the first AR effect using Apple's LiDAR sensor for iPhone 12 Pro users
Strengthens safety rules for minors by setting the profiles of users aged 13-15 to private by default
Launches new Ad Manager tutorials
Releases Creator Portal, a hub with all the educational content and tools for creators to become famous
LinkedIn:
Debuts LinkedIn Marketing Labs, educational content for advertising on the platform
Rolls out new conversation and post controls for users to limit who can see and reply to their posts
YouTube:
Tests new Shorts button in a more prominent position of the app
Launches dedicated hashtag explorer page for searches to become more specific and accurate
Adds 1st-day performance metric, allowing people to assess video performance during the first 24 hours
Google:
Tests a new short video carousel to include links to TikTok and Reels clips
WhatsApp:
Controversially updates its privacy policy, giving parent company Facebook access to a wide range of private metadata
Clarifies that private messages are safe since they are and will remain end-to-end encrypted, even after the update
Reddit:
Stages a shocking stock market disruption as Redditors skyrocket the value of GameStop stocks to get back at predatory hedge funds
*This article was originally published by Communicate ME as a two-part piece. Access the trends part here and the platform updates part here.