Facebook ventures into journalism with 'News' tab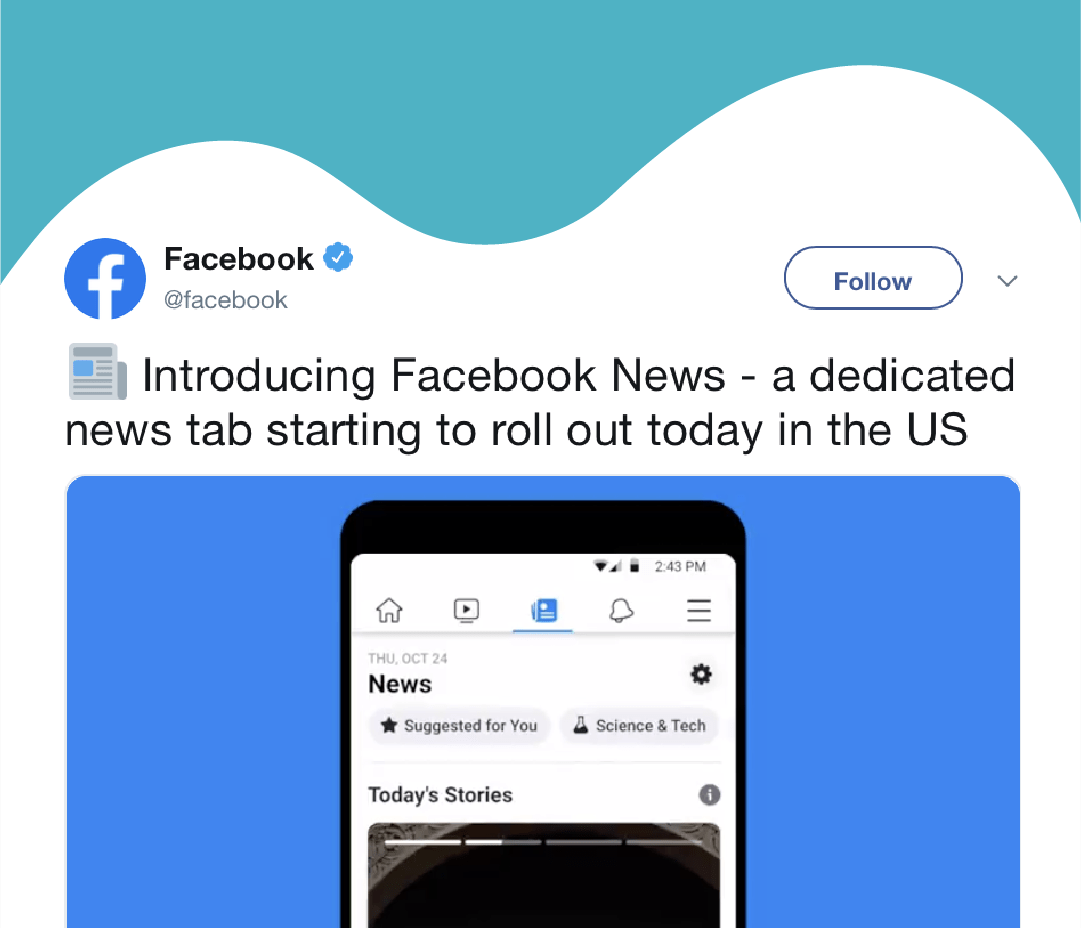 Facebook is rolling out 'Facebook News', a dedicated tab for news-related content.
Facebook News will provide top news from national and local publishers, capitalizing on the following features to help make the new tab valuable:
Today's Stories chosen by a team of journalists to catch you up on the news throughout the day
Personalization based on the news you read, share and follow, so you can find new interests and topics and Facebook News is fresh and interesting every time you open it
Topic sections to dive deeper into business, entertainment, health, science & tech, and sports
Your Subscriptions, a section for people who have linked their paid news subscriptions to their Facebook account
Controls to hide articles, topics and publishers you don't want to see
The new tab is currently live in the US, with a broader roll out planned in the near future.
Read more here.