Google adds image license labels on Search results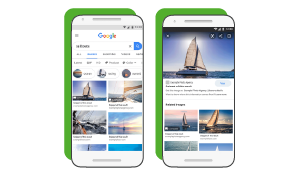 Navigating licensing and copyright online is not easy, especially for commercial purposes. Finding a seemingly public image on a website or a social platform does not mean you can use it for your campaigns—and it's harder if you don't really know who to ask.
Just last week, however, Google announced a new label system that will make this confusing process easier for you and your business. The new 'licensable' label will now appear organically in the results of your next Google Images search query, letting you know which specific media is available to be used for commercial purposes.
The process to use these images legally is quite simple. Google says that:
"For results where the publisher or image creator provided licensing information, we will display a "licensable" badge over the image. When you select a badged image to view, we will show a link to the license details of the image, and if provided by the publisher, you'll also find a link to where you can purchase or license the image."
Create more here.