Social space: A roundup of all the GCC social media news in August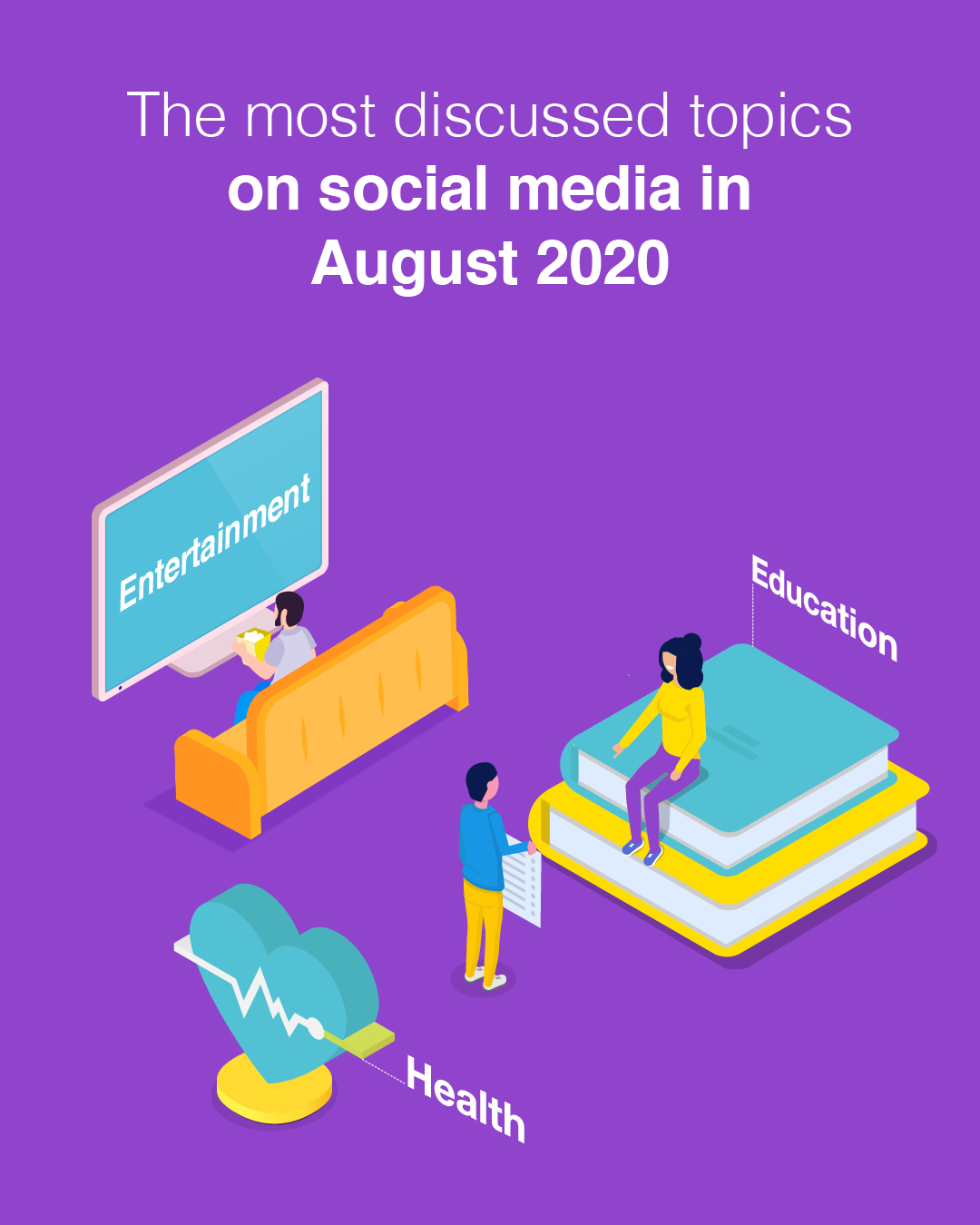 The top three most discussed topics were health, education and entertainment in that order followed by electronics, finance, and automotive.
Health discussions continued focusing on the effects of Covid-19 in the Gulf, as cases have notoriously decreased, and efforts are now being redirected towards managing the "new normal" to prevent another wave while restarting economic activities.
Yet, and besides the general COVID-19 conversation, health discussions peaked around the devastating explosion in Beirut, Lebanon.
Dominated first by the uncertainty regarding the circumstances of the explosion, the conversation quickly evolved into an expression of outrage against the authorities for their responsibility in the catastrophe and for their lack of action in the aftermath. Organizing volunteer networks through social media channels, the Lebanese people swiftly took matters into their own hands.
Given the extraordinary circumstances of the pandemic combined with the wide-reaching damage of the blast, the Lebanese community in the Gulf quickly jumped to aid the people on the ground, utilizing and innovating through the digital space to support and connect activists, charity organizations, and individuals with potential donors.
One such initiative is Raje3 Yet3amar, a peer-to-peer donation platform that we launched here at Netizency. Aiming to cut the middleman, we connect donators with donatees and the specific thing they need money for, from doors and windows to store shelves and medical bills. You can donate here.
Educational discussions are once again centered around the back to school season. The wait is over for children and teenagers alike as schools are finally opening their doors, both physically and virtually.
Covered with facemasks in social distanced classrooms, students have begun the new academic year in some Gulf nations. While the UAE has allowed the full return to physical classrooms, Qatar, Kuwait, and Bahrain are implementing a blended physical/online system.
Saudi Arabia, though, is going fully digital for the first seven weeks of the school year but not without quibbles, as a hashtag in social media gained considerable traction around issues with their new e-learning public platform. Meanwhile, Omani students are still waiting since their academic year will begin until November.
For those Gulf citizens and residents taking GCSE and A-Levels in the UK, August was a month full of good news. Following intense online activism against the use of a new algorithm that lowered 40% of predicted scores, and affecting students from poorer backgrounds disproportionally, the government eventually relented and assigned predicted grades as final—walking back from a decision that could have potentially ruined the university prospects of tens of thousands of students.
Entertainment conversations hit their highest point after the passing of American actor Chadwick Boseman at 43 after battling colon cancer for four years. Boseman was widely regarded as an icon of pride for black communities worldwide.
His portrayal of T'Challa, king of the African nation of Wakanda and civilian persona of superhero Black Panther, became an integral part of the Marvel Cinematic Universe since 2018.
Youth in all Gulf nations joined the mourning of Boseman. Eulogizing the immense cultural impact of his work for underrepresented communities around the world, the actor was also praised for his involvement with children's charities and humanitarian organizations.
TikTok was at the center of the intersection between technology and politics in August. Still embroiled in a legal challenge with the Trump administration, TikTok lost its CEO, former Disney top executive Kevin Mayer, after just four months of tenure.
Reports now suggest that Microsoft is not alone in its bid to acquire TikTok's US operations and it's teaming up with no other than Walmart. Oracle is rumored to be interested, too, and could become a serious challenger to the Microsoft team in a battle that seems to continue for the upcoming months.
We have identified a group of keywords in Arabic and English that define each of the pillars highlighted above. We then conducted a social listening exercise for these keywords across all social and online media from the GCC between August 1-31, 2020. We then calculated the volume of mentions for each pillar, and analyzed them to highlight the most popular topics under each pillar.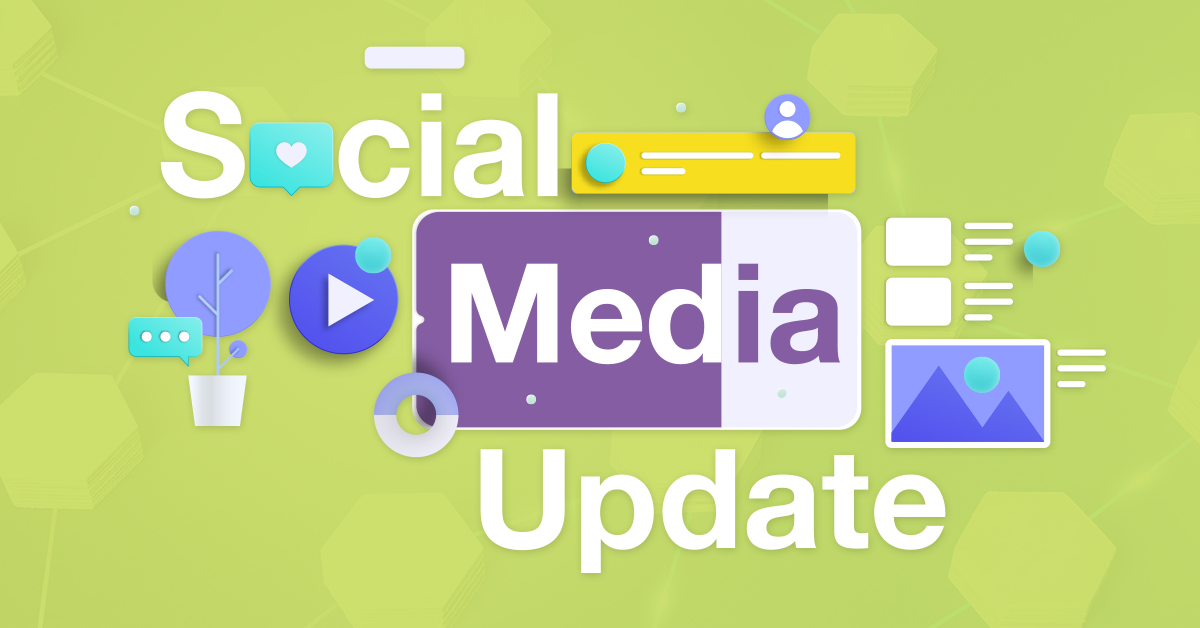 The latest updates to social media platforms include:
Facebook:
Brings official music videos to Facebook Watch after striking exclusive deals with music labels
Expands Paid Partnerships to Groups
Improves alert customization giving more freedom to choose specific alerts from followed Pages
Launches a paid online event feature without transaction or hosting fees
Redesigns its Ad Preferences panel to make it easier to adjust the frequency of ads from specific brands and topics
Launches a new Educator Hub with learning resources for teachers
Instagram:
Officially releases 'Reels' to take on TikTok
Tests including a dedicated 'Reels' button to its app's navigation bar
Adds 'suggested posts' to fill space with more content and ads if users see all of their timeline posts
Swaps profile nametags with QR codes to share IG profiles
Makes private account sharing easier with a prompt showing users if their friends will be able to see a post from the selected private account
Twitter:
Tests displaying quote retweet counts next to the famous three indicators of replies, retweets, and likes
Begins blocking links that direct to hateful content after updating its link policies
Starts considering premium features as part of a possible paid subscription service
Labels government affiliated accounts with an identification tag
Finally rolls out reply limit settings worldwide
Launches new Transparency Center to show the data from their Transparency Reports
Adds extra user details in DM requests including mutual followers and a bio snapshot
Snapchat:
Secures deal to add songs to videos thanks to new license agreements with music labels
Releases AR dance lenses in partnership with TikTok creators to be used in TikTok dance challenges
Looks to expand off-app content sharing of Snap Originals, Publisher Stories, and other original programming
TikTok:
Adds text headings to video thumbnails for previewing video content
LinkedIn:
Adds analytics tool to sort and examine all the followers of company pages
Introduces 'Share a profile' to share a connection's profile through a post
YouTube:
Stops sending email notifications announcing new video uploads after persistently low open rates
Google:
Grows its digital audio ads options and includes them as part of cross-format campaigns
Expands Google My Business editing accessibility allowing businesses to update their profiles directly from Maps and Search
WhatsApp:
Rolls out a tool to fact check messages by searching the web for verification
Adds Messenger Rooms calls on desktop
*This article was originally published on Gulf Business here.