Google announces new business features for improved holiday shopping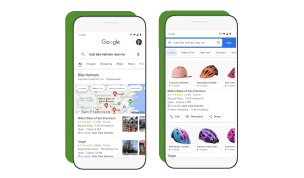 As the holidays get closer, numerous platforms have been upping their eCommerce game to make shopping more efficient for merchants and customers. Google is not lagging behind, introducing a set of new features as well as a holiday guide in order to help businesses boost their sales in this upcoming festive season.
Google's new features include easier verification procedures, direct messaging from search, showing in-stock items, campaign planners, and more.
Businesses can now communicate with customers directly from Search, where there will be a chat function to ease communications. Another important new feature is inventory updates, where businesses can directly upload their available products on their Google Businesses profile through direct connection with the businesses' point of sale system.
The new features also include a Performance Planner, where businesses can easily plan and manage their campaigns and be able to determine how their investments are reflected in their performances. All those new features seem to be extremely useful, and businesses should utilize them as soon as possible to boost their performance along with the upcoming shopping surge.
Learn more here