Google Docs to soon get emoji reactions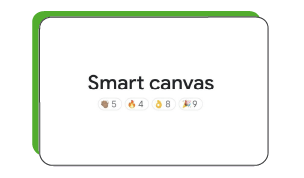 The famous emoji reactions won't be limited to messaging platforms anymore!
Along with a range of new productivity features, Google has announced in its I/O 2021 event that it will soon bring emoji reactions to Google Docs. This will allow users to start adding those little emoticons underneath a word or a series of words as they are reviewing a Google document.
The search giant didn't provide a specific timeline of when this feature will go live, but we know it's coming later this year.
Learn more here