Instagram to add Reels audio search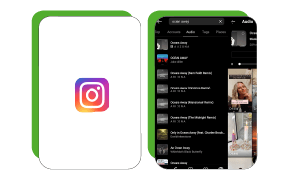 If you are a TikTok user, you know that most of the trends and challenges are driven by their audio.
Hashtags are not as important in the world of the short-video format, where users tend to jump on a trend by using the same music clip – often an edited sample of a popular song or an original track by a TikTok creator. The audio clips are also the way to discover content: tap on a video's music clip and explore all videos using it too.
In an effort to mimic this straightforward and easy functionality, Instagram is introducing a new 'Audio' tab for search results in its main app. Search for the clip's name or any related keyword to use the audio yourself or explore all the Reels that used the song—just like on TikTok.
Reels is slowly catching up with TikTok's features, albeit at a slow pace, but, will Instagram's technical improvements be enough to dethrone the king?
Learn more here