Google grows its digital audio ads options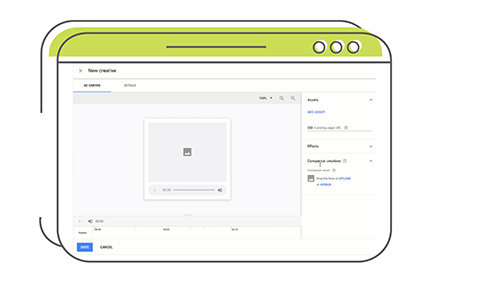 Is your business creating audio-only ads?
Audio ads are not just for 20th century radio shows anymore. Many online users listen to podcasts and have free music streaming subscriptions, which opens up the space to deliver your brand message to consumers without the need for video or visual content.
Google knows this, and for this reason they have released an update to their Ad Manager that integrates digital audio as a format available to manage all your inventory in one place and deliver the best results to your campaigns. One of these features that is part of Google Ad Manager is the ability to choose which format works best per user:
"If a person is interacting with a music streaming app on their phone or computer, Ad Manager can deliver a video ad. Or if the streaming service is running in the background, an audio-only ad can be served. Publishers can also use Dynamic Ad Insertion for their audio inventory to seamlessly insert ads into live audio streams across a variety of devices, no matter how someone is listening."
Along with programmatic functions and specific audio-only forecasting tools, Google Ad Manager is beefing up its capabilities for the success of your ad campaigns. If your business is still no creating digital audio ads, what are you waiting for?
Read more here.