Instagram adds more Reels discovery features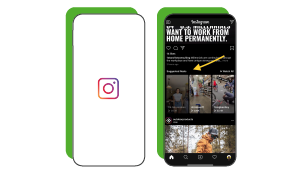 For some time now, it seemed that Facebook would benefit the most from TikTok's United States crisis. The announcement and roll out of Instagram's TikTok clone, 'Reels', was timely and it looked like it could be its eventual replacement if TikTok were to be banned in the US. However, TikTok is staying, regardless of the messiness of the new arrangement with Oracle.
Nevertheless, Facebook's Instagram is trying its best to position Reels, not so much as TikTok's substitute anymore, but at least as a major player in the short format, highly customizable looping videos. A new feature, a 'Suggested Reels' panel, is aimed at precisely that. Probably a good thing since the main Instagram feed is only reserved for posts from the people users follow, which means that getting to Reels content could be posing an obstacle for wider adoption.
With Instagram focusing a lot of its efforts on Reels, now seems to be as good a time as any to include Reels alongside your TikTok content for your next campaign!
Learn more here.