Instagram continues to test feed changes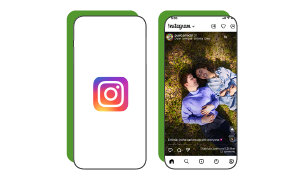 Inspired by TikTok's popular interface, Instagram has officially launched a full-screen, scrollable display of posts and Reels, turning its feed-viewing experience into a unified, Reel-like one.
Stories will remain at the top for now and will be merged into the new format at a later stage. TechCrunch explains the positioning of the remaining elements as follows:
"In the test of the full-screen home feed, you can still use the bottom navigation bar to access the discovery tab, Reels, shopping and your own page. The icons to switch accounts, create a post, check your notifications and browse your messages are still on the top bar, too."
The new viewing experience aims to make it easier for users to catch up on all content across the platform in a single stream.
Read more here.