Instagram introduces new in-app insight dashboard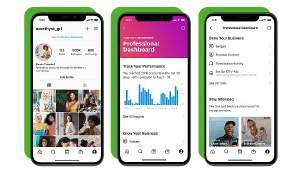 Despite being technically the same company, Facebook's and Instagram's experience is feels very different, particularly in relation to organic content. Whilst Facebook offers community managers plenty of audience and engagement data directly from the website, Instagram users do not have it that easy—especially that the platform was designed for mobile.
It is precisely because of those reasons that we are excited for the arrival of the new 'Professional Dashboard', a centralized page where creators and community managers can find performance insights and direct links to relevant tools and educational content.
According to Instagram, the dashboard will include tools to:
1. Track Your Performance: Discover insights and trends based on your accounts performance.
2. Grow Your Business: Easily access tools you use to run your account more efficiently, discover new tools to help you build your business, and check monetization status and eligibility.
3. Stay Informed: Learn how to make the most of Instagram through curated educational resources including tips, tricks, guidance, and inspiration.
Learn more here.