Instagram releases auto-caption sticker for Stories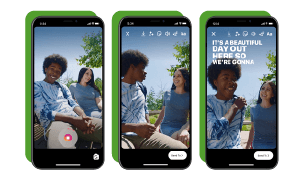 If you enjoy viewing Stories with sound off only to skip those with dialogues because you don't know what they are saying, you are not alone.
Instagram, responding to this highly sought-after request, has announced that the app is beginning to test a new feature that will allow creators to make a wider range of Stories accessible regardless of their sound settings.
Starting with English-speaking countries, Instagram has released a new sticker that will automatically turn all dialogue into text, improving accessibility. We expect this new feature to impact overall Stories completion rate positively as well.
It's not only accessible—it looks really cool too!
Learn more here