TikTok introduces Lead Generation ads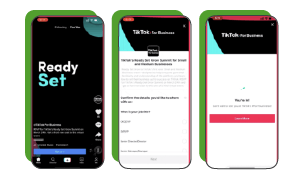 TikTok is working hard to be perceived as a serious social media platform, and while many countries still view the platform with distrust, they are moving forward at a swift pace.
The platform's latest update is around expanding monetization options for advertisers with probably one of the most important ad formats on social media: lead generation ads. Notable for requiring more user interaction than regular formats, lead generation ads are uniquely suited to drive conversions.
According to TikTok:
Lead Generation starts by making it easy for users to fill out a form and provide their information (e.g. Name, Email, Phone) in order to signal their interest in that particular product or service. Additionally, basic information that our users provide to TikTok can also be automatically populated for an efficient experience between the business and user.
Learn more here